MCA charged alongside his wife for abuse of office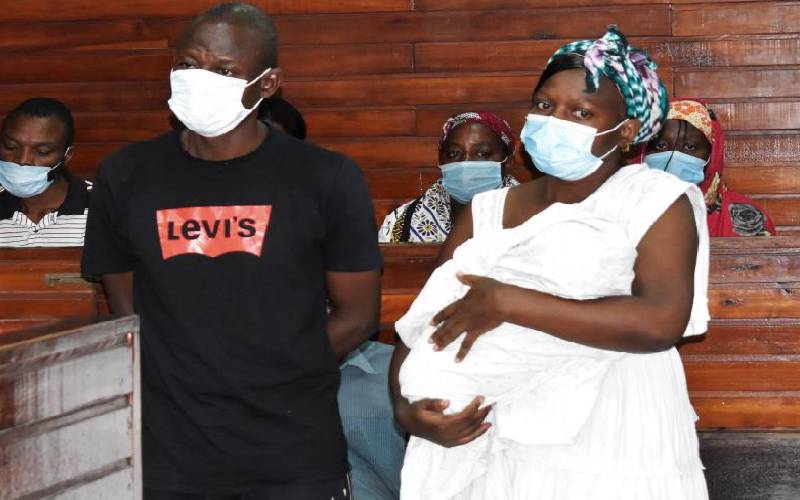 A Member of the County Assembly has been charged with abuse of office for employing his wife as a ward manager without the knowledge of the Mombasa County Assembly Service Board.
Ibrahim Omondi Oyugi and his wife Josephine Anne Waburaka were also charged with the fraudulent acquisition of public property.
The two denied the charges before Chief Magistrate Martha Mutuku on Tuesday.
The magistrate ruled they be released on a bond of Sh300,000 with an alternative cash bail of Sh200,000.
However, they failed to raise the bond and were remanded.
Yesterday their lawyer Bennette Nzamba applied for a review of their bail terms.
Nzamba said the two had a three-month-old baby who requires their attention.
She said Oyugi was not a flight risk and would present himself and his wife to court whenever required.
Chief Magistrate Josphat Kalo reduced the bond from Sh300,000 to Sh100,000 while the cash bail was reduced to Sh50,000 from Sh200,000.
Oyugi is accused that on December 5, 2018, within Mombasa County, being a Member of the County Assembly for Airport Ward, failed to disclose his private interest to the County Assembly Service Board in the employment of his wife Waburaka as the ward manager.
Oyugi faces a second count of using his office to improperly confer a benefit to Waburaka by employing her as ward manager.
Waburaka is accused that on diverse dates between July 1, 2019, and June 30, 2021, she fraudulently acquired public property worth Sh585,897.
The case is set for pre-trial on February 25, 2022.