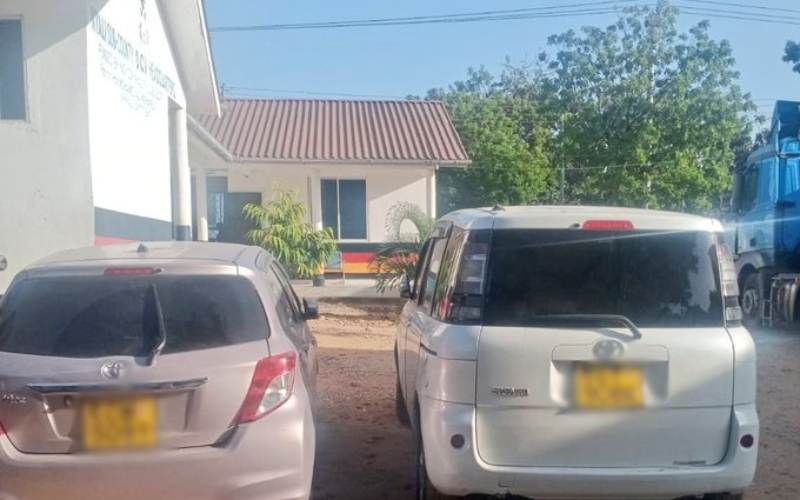 Police in Nyali, Mombasa County have launched investigations after seizing two cars that took part in a car break-in and subsequent robbery less than a week ago.
A tweet by the DCI indicated that the police intercepted the two cars differently in Mombasa, with occupants who had hired the cars on different occasions for their personal errands.
"Sleuths intercepted the two vehicles on diverse locations within the city, hoping to net therein members of the gang that broke into a Toyota Prado at the Nyali City Mall," DCI tweeted.
Police reports indicated that the two cars were used by lawbreakers who broke into a vehicle owned by the Kenya Institute of Curriculum Development (KICD).
Investigators have so far established that on the day the car was broken into, the vehicles had been hired by different individuals.
"Valuables worth over Sh700,000 were stolen in the Sunday morning incident, and detectives have been pursuing the perpetrators captured in CCTV footages obtained along the mall," the detectives said.
The agencies responsible for hiring the two cars have been summoned at the Nyali DCI offices. The suspects are still at large.