Hoteliers upbeat tourism in Lamu on road to recovery despite attacks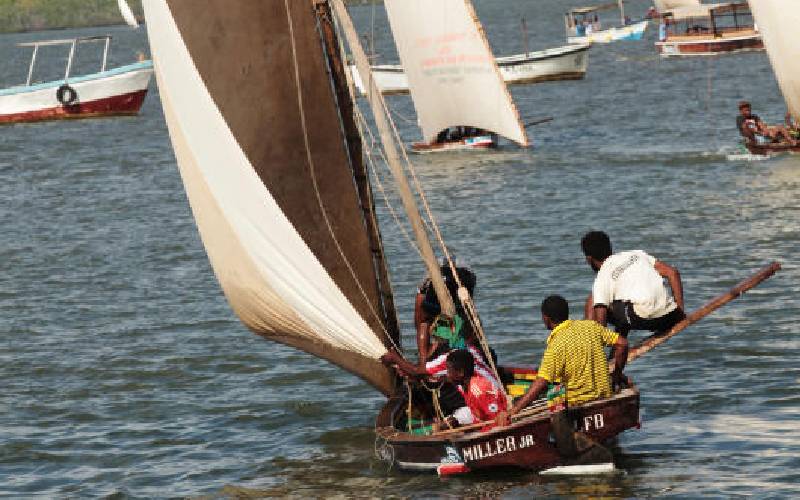 Tourism players in the Lamu archipelago are optimistic that recent terror attacks in the region would not dampen the sector that had started to recover.
The recent attacks have largely affected the mainland, Lamu West but most of the islands remain largely secure and peaceful.
Other than the insecurity, the sector has also been hit by a dusk-to-dawn curfew and a ban on fishing at night.
Last October, the government lifted the dusk-to-dawn curfew following improved security but a fortnight ago it was reimposed following fresh attacks in which 13 people were killed.
"The Lamu tourism sector is proving to be resilient despite the recent insecurity worries, with both domestic and international tourists still flocking to hotels within Lamu island," said Lamu County Chief Officer in charge of Tourism and Trade Atwaa Salim, adding
Bookings in most hotels within Shela are at over 90 per cent, he added.
He said most hotels were still reporting increased inquiries despite the attacks in which 13 people, including five police officers, were killed.
Keziah Mumbi, the general manager of Lamu Palace and Petleys Inn Hotels, said the December season was great as there were both local and international tourists who flocked the region during the festivities.
"The low-cost carriers that serve Lamu and the tarmacking of the Minjila-Mokowe road has made access to Lamu timely," she said.
Fridah Njeri, Lamu Tourism Association official and hotelier, said most hotel owners are optimistic things will remain the same in the December-March season despite concerns over security within the mainland area.
"Shela village, which is the tourism crown jewel of Lamu, has been well marketed not only in the international scene but also locally," she said.
Lamu County CEC in charge of Trade and Tourism Josephat Musembi said the number of visitors visiting Lamu was on the rise which shows this year things might get to where they were before the Covid-19 pandemic hit.
Tourism stakeholders have said that Lamu lost close to Sh30 million in revenue in 2020 when the pandemic was at its peak.