Malindi town's rise, fall and struggle to rise again amid Covid aftershocks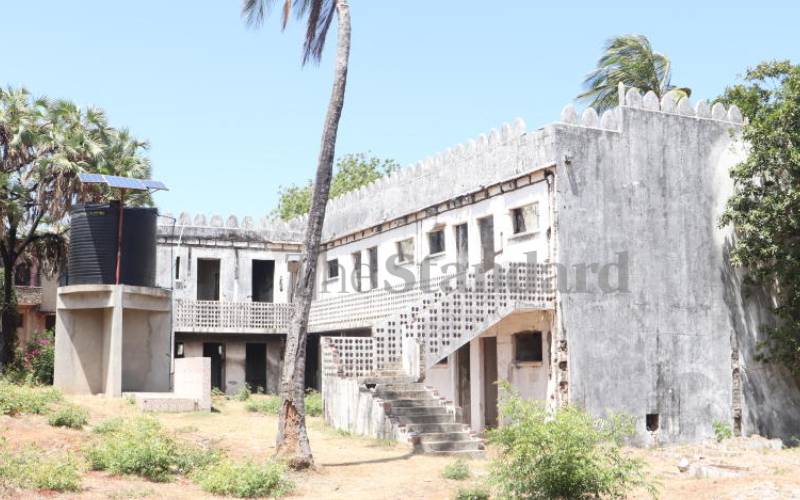 Outside the once-famous Fermento International Disco along Malindi's Lamu Road, one can hear sounds of strong tides of the Indian Ocean and the chirping of birds.
The sounds are soothing but also a sad reminder of Malindi's lost glory.
In past years, these sounds would be lost under the din of the town.
Those days, soapstone dealers from Tabaka in Kisii County and artisans from the Akamba handcraft in Mombasa would flock to the town to sell their wares to tourists.
From a trade hub in the 5th to 10th century, evolving to become a contemporary tourist hub in the 19th century, Malindi was on the rise.
Or so many thought.
A leisurely walk along the beaches, one cannot avoid seeing abandoned villas, closed down hotels that were once rated at five stars, empty clubs and parked tour vans wasting away.
The second home to Italian billionaires like Flavio Briatore, former Formula One boss and investor Franco Rosso, is just a shell of its former self.
Most foreign investors have either folded up business and returned home or relocated to different countries within the region.
Some of the prestigious hotels that have closed shop or are struggling to stay afloat are Sin Bird, Eden Rock, Melinda Cottages, Paradise Hotel, Double Heart, Coral Key and other resorts and villas that have low or no occupancy.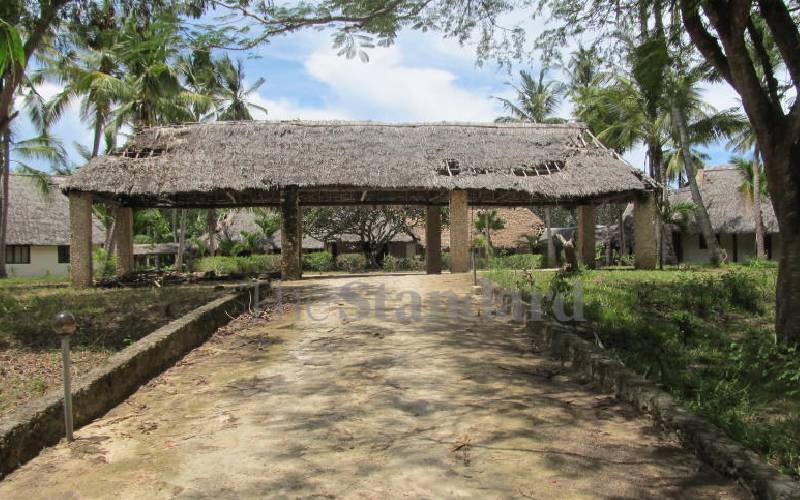 Former security manager at Fermento Club, Mark Mwarogo, says that most Italian owners have sold their houses and went back to Italy or moved to other countries like Tanzania.
Mwarogo says that the expensive license rates have also contributed to the closure of businesses and hotels by Italians in Malindi.
"The reason why Italians are relocating is because of the economy. The license rates have been raised and they cannot afford to do business in Kenya," says Mwarogo.
"So they see it better to move to other countries where they can afford. It is not sensible to set up business where you can't make profits."
Ruth Mbithe, a local businesswoman who runs a cafeteria says Malindi is no longer the bubbly 24-hour-economy town it used to be from 1997 to late 2000.
Mbithe says insecurity robbed Malindi of its magic and glory and Covid-19 pandemic killed the tourism town.
She says business is low, people are hungry and suffering from closure of most establishments and the cash flow is at zero.
Covid-19 aftermath
"Before Covid-19, Malindi started going down economically because of insecurity. For example, Sin Bird used to be a five star hotel that was a destination for honeymooners from across the globe.
"Right now there is a big difference, Covid came and killed everything," says Mbithi.
Geffrey Kazungu, a boda boda operator, says Italians were their biggest clients but now there is no hope as most businesses are closed.
Ubaldo Gagliastro, a café owner, says when he arrived in Malindi 12 years ago, the town was vibrant with many business opportunities but now it is just a skeleton with no business.
Gagliastro is among the few Italians who chose to stay behind despite the Covid-19 pandemic, having married a local with whom he had a child.
He says that business has been bad and he usually drinks Mnazi, a local brew with his friends because beer is expensive.
"Malindi is a little bit down now and the locals are struggling without tourists.
"Nowadays I drink mnazi with my friends in the dens because the economy is a bit hard," says Ubaldo.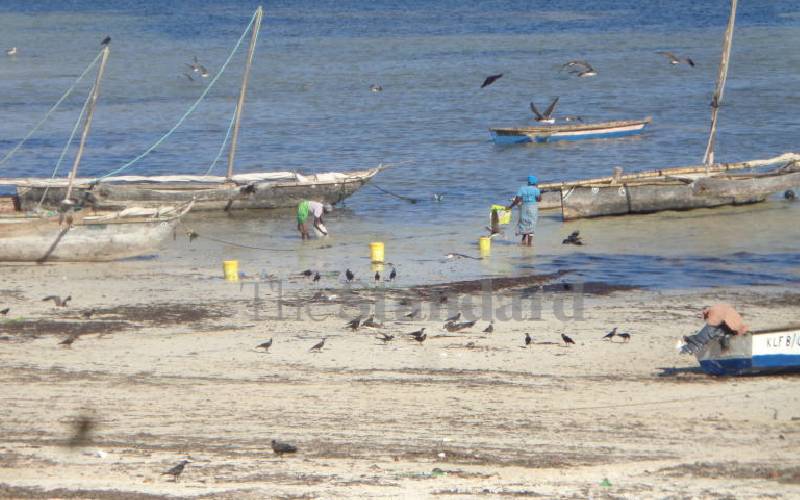 Gagliastro, however, says it was a safer for Italians to remain in Kenya during the Covid outbreak.
"Many of our people succumbed to the Covid, there is no need to run to Italy because it was hit more than Kenya," says Gagliastro.
Italian community spokesman, Freddie Del Curatolo, says most of the establishments have immensely suffered since the outbreak of the pandemic with most of the hotels closing down due to lack of tourists.
Curatolo says that the hotels collapsed because of the lockdown after the Covid-19 pandemic and some hotel owners died.
"Most of the hotels collapsed because the owners died from Covid here. However, the main reason is the closing of international borders," says Curatolo.
He says many hotels in Malindi are now targeting domestic tourists and those from other African nations while offering quality and high-class services.
"We had many Italian tourists before the pandemic. 2019 was a very good year for Italian tourists," says Curatolo.
He says The LawFord Hotel, Dream of Africa and Ocean Beach Hotel are all making strides with the local market especially Nairobi.
"This is the best way we can use to improve our tourism and at the same time survive in the difficult period when we lost international tourists, especially Italians," says Curatolo.
He says Italians' love for Malindi dates back to the late 60s with the Samarae project in Ngomeni that brought over 1,000 workers from Italy and they liked the climate and the people.
"Over the years, many hotels have been built and the glory of Malindi could not be compared with any other place and in 2000, Malindi was awarded the cleanest and most beautiful town," says Curatolo.
He says Kenyans working in the hospitality industry have suffered a lot after losing their jobs and they are yet to return as most lack food and cash to fend for their families.
Curatolo said that the Italian community tries its best to help even though the hotels are closed down.
"We are trying to have discussions with the government to help with a monthly stipend over 1,000 workers in the tourism sector who were laid off.
Italian example
"We hope this is going to be operative," says Curatolo.
He says the hotels are asking the government to reduce the Value Added Tax (VAT) and support them like the Italian government helped their tourism sector recover.
Currently, the Italian community is conducting monthly beach clean ups in an effort to revive the town's lost status.
Central Organisation of Trade Unions (COTU) secretary-general Francis Atwoli who owns a beach house in Kilifi said most of the homes in Watamu, Kilifi and Malindi have been abandoned.
According to Malindi Museums administrator Omar Abdalla, Malindi was home to many foreigners since the 14th century with the Chinese, Italians, Portuguese, Arabs British and Indian setting base.
Key attraction cites include the oldest African pillars of Vasco Da Gama, the museum, 15th century Portuguese Chapel where late J B Smith was buried, House of Columns that was the first native hospital and Malindi Heritage Complex.
He admits that since Covid-19, the museum has received a big blow because of few visitors.