How couples use cultural fines for infidelity to extort money from men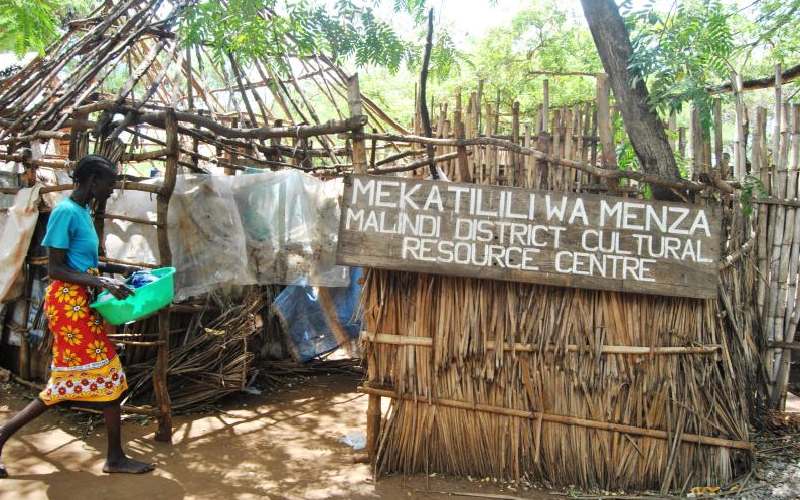 Many communities in Kenya have their ways of punishing errant members and the penalties vary depending on the offence committed.
The Mijikenda at the Coast have designed a traditional way of punishing men found committing adultery. The offenders pay a fine known locally as Malu.
The fine was traditionally in form of livestock and some of the animals would be slaughtered for the local community to have a feast.
However, things appear to be changing, and for the worst, if reports that some people are abusing the fine for selfish gains are anything to go by.
Reports from Chakama in Kilifi County indicate that some married men are conniving with their wives to extort money from other men.
So how do they do it? A man allows his wife to entice another man into a sexual relationship.
However, the woman informs her husband of the time and where they would be lodging with the man.
The spouse would pretend to bust them and demand Malu which today is in form of cash.
The man would pretend to be mad at his wife and even try to be violent but they will then go home and enjoy the loot as they wait for their next victim.
Many men who have been found in these kinds of compromising circumstances said they were forced to pay money that was demanded to save themselves from embarrassment.
The couple starts by profiling its would-be victim.
Those being targeted must be men of means. They must also be men who would want to avoid being exposed for infidelity because of their families and standing in society.
After being busted, evidence - photos and videos - are collected and used to threaten them.
Local elders said the fine was meant to be an alternative to resolving such disputes but they fear it is being abused.
Kazungu, a resident of Malindi, said he was once a victim after he was busted with someone's wife.
The man asked for money and he quickly paid to avoid further embarrassment. The woman's husband had also threatened to let Kazungu's family know about the 'affair' and this scared him more.
"I later learnt it was a plan between the woman and her husband. The man demanded Sh70,000 immediately he found us and I was required to pay unless I wanted him to tell the whole world that he had found me in bed with his wife," said Kazungu.
"I did not have the money but I had to look for it as soon as possible because my options were limited. I needed to avoid shame since I am a married man. I paid the money and later learnt that the woman had set me up."
Some of the men The Standard interviewed in Chakama blamed the ingenuity of the extortionists on the tough economic times.
The situation has further been compounded by prolonged drought and lately, the Covid-19 pandemic that has seen family resources shrink due to loss of jobs and closure of businesses.
"Malu is losing its meaning as married partners are taking advantage of it to make money. It is sad that some people are using Malu as a means of extortion. This has become a means of fending for their families," said a Kaya elder, Mae Wa Yaa.
"In yesteryears, Malu was always paid in form of livestock. However, today, cases, of men reportedly busting other men with their wives and demanding as much as Sh100,000, are common. Other than threatening to expose their victims, those involved at times threaten court action if their demands are not met."
He added: "The fine has been with us since the time of our forefathers. However, the current generation is using it to defraud.
"Malu was introduced as an alternative means of resolving cases of infidelity but it is fast losing its original meaning as people abuse it."
Malu is used by most Mijikenda sub-tribes and had become part of their cultural heritage.
Dama Khonde, from Baricho in Malindi, said the penalty was effective during her youth.
"It was introduced to avoid deaths, through witchcraft, whereby aggrieved husbands would go to witchdoctors after finding their wives with other men. Elders were forced to come up with Malu which was considered an appropriate penalty," said the 75-year-old Khonde.
Married men who got into sexual relationships with unmarried women did not pay the fine. "Malu did not apply in case a married man is found with a single woman. But a man would be forced to marry the woman as a second or third wife because polygamy is allowed," she said.
She accused women of being the biggest contributors to the moral decay in society today.
"During our time as young people, morals and values were highly regarded and protected by everyone. But look at what is happening now. How do you even explain a man and his wife sitting down to make this kind of an arrangement?" Khonde posed.
"Family values have been eroded and the social fabric is torn. People are abusing the fine because it is protected by customary law. Local authorities don't have much say in these cases of extortion."
Lango Baya chief Charo Kahindi said the government cannot interfere in Malu because the fine is governed by local traditions and culture.
"There have been many cases where a married man would be having an affair with a married woman And even if the man finds out later that he had been set up and reports to us, there is nothing we can do to help," said Kahindi.
"To be honest, we don't even consider such a case our business."