Small scale traders in Mombasa ask State for help to re-open businesses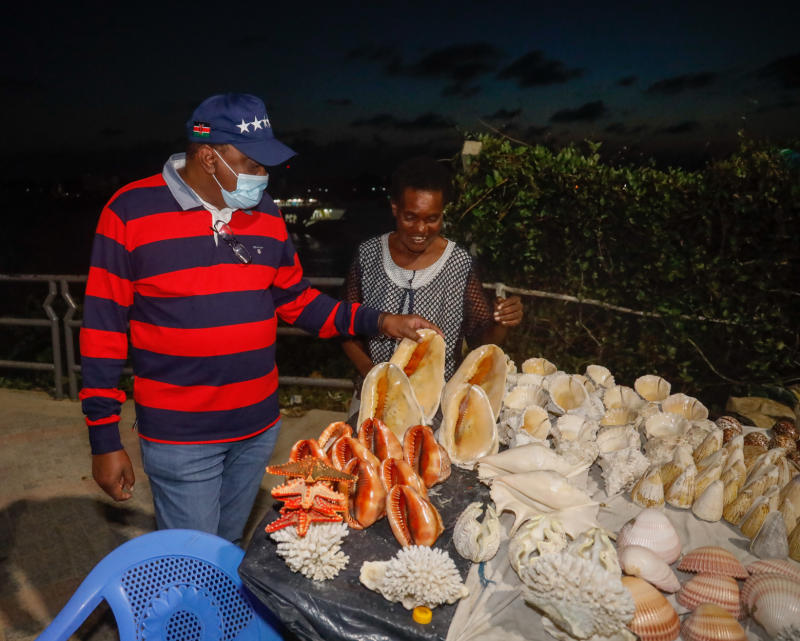 Small scale traders are calling on the government to establish a stimulus package to help them restart their businesses which were shut due to the Covid-19 pandemic.
The 200-odd traders at Mama Ngina Waterfront Park said most of their colleagues have not reopened their businesses.
Their chair, Salim Shaffi said the situation got worse as before the outbreak of Covid-19, they had closed down businesses to pave way for the construction of the park.
"We moved out during construction that took more than a year and before we could settle down, Covid-19 struck leading to the closure of the park.
"We are in dire need of financial assistance to get back on our feet," said Shaffi.
He said the traders depleted their capital during the lockdown as that is the cash they survived on.
Ali Mwagasambi, who trades in madafu at the park, applauded the government for relaxing the Covid-19 protocols but said they need help to boost their businesses.
''We appreciate efforts by our MP Abdullswamad Nassir who ensured that we get back to work after being locked out.
"But we now need financial help," said Mwagasambi.
The traders spoke on Wednesday when Nassir toured the area in the company of the Park's coordinator Ali Noor and a board member, Simon Mbugua.
Mama Ngina Waterfront Park was redeveloped by Suhufi Agencies at a cost of Sh460 million.