Indian sailor found dead at Mombasa Port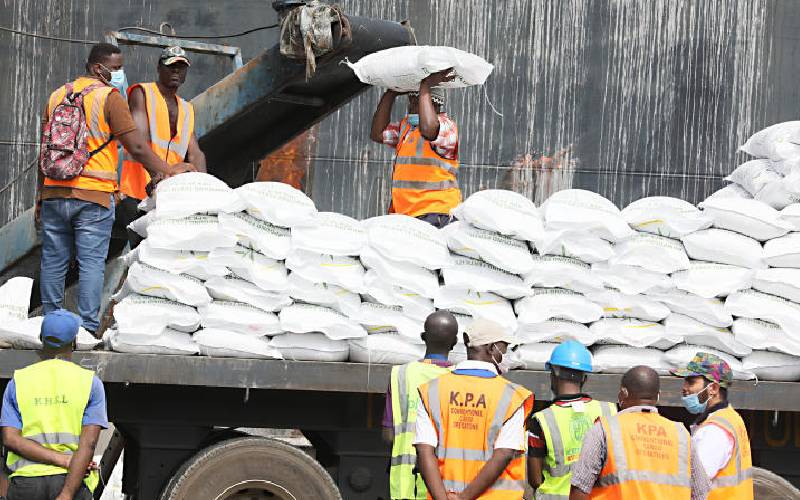 An ailing crew member of a vessel that had docked at the Port of Mombasa to offload fertilizer was today found dead in the ship.
The crew member of Indian nationality worked aboard MV Pine Arrow which had sailed into Mombasa harbour on October 1.
The vessel handled by Express Shipping Agency was to sail off yesterday after discharging its cargo at the port's berth number 13.
Port Health officials, Kenya Coast Guard Service (KCGS) and Kenya Maritime Authority (KMA) officers boarded the ship to conduct initial investigations before the body was wheeled out of the port to a mortuary for preservation, awaiting to be repatriated back to the sailor's homeland.
Kenya Ports Authority (KPA) Principal Corporate Communication Officer Haji Masemo said the deceased, who worked as a bosun (supervisor) aboard the vessel, was reported to be very sick.
"At around 8.30 am, it was reported that a crew of the vessel had been taken ill. Arrangements to evacuate him from vessel to hospital on land were being made when word came that he had died," Masemo said.
Masemo said the deceased, identified as Samson Samuel Bensely, was 53 years old.
The KPA official sent a condolence message to the ship captain and the family of the deceased.
"It is a sad occurrence, and we wish to join the family and crew members in conveying our heartfelt condolences following the death," Masemo said.
He said the body has been moved to a local morgue for postmortem examination to reveal the cause of death.
Masemo said KPA would ensure that all the necessary precautionary measures are taken to ensure the ship continues its journey to its next destination.
Discharge work has temporarily been halted to allow investigations.