Hotels in Coast register influx of local tourists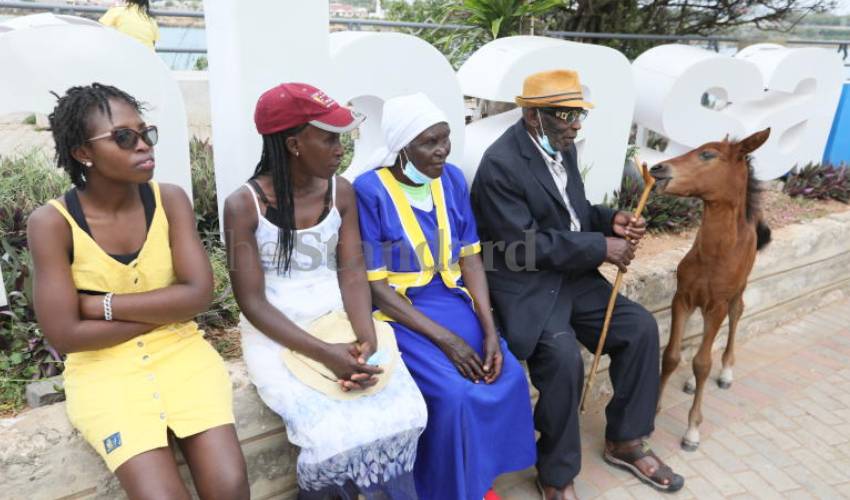 Hotels at the Coast have started witnessing an influx of domestic tourists, as the festive season approaches.
With the closure of schools, and relaxed travel restrictions from other tourist destinations, the hotels are reporting increased bookings.
Before the outbreak of the Covid-19 pandemic, October would be a high season and hotels would receive international tourists up to the month of March.
The change of school calendar has seen many families make travel arrangements to tour the coastal towns.
Lawford Hotel in Malindi is among the facilities that has been receiving tourists from Nairobi and other regions in Kenya.
Francesca Biencaci, the hotel owner, expressed hope that as some countries relax the Covid-19 restrictions, more visitors from other destinations would start pouring in.
She said with restrictions to travel across the world, Kenyans had been forced to visit local destinations. "The travel restrictions have been a blessing in disguise, as Kenyans have reduced the foreign travels," said Biencaci.
More connections
Kenya Coast Tourism Association Chairperson Victor Shitakha said Mombasa had also been registering an increase in the number of local tourists.
On Saturday, Travel Port, a global platform for the travel industry opened its offices in Mombasa following increased international airlines landing in the coastal city.
Travel Port Regional Director Ataul Haque said Mombasa had a huge potential for tourism growth after more airlines started flying directly into Mombasa.
"When more flights come to Mombasa, it is going to be good for the economy of the region, because there will be more connections to the markets," said Haque.
Airlines landing in Mombasa include Ethiopian Airline, Lufthansa Airline, Emirates and Qatar Airways.
Mercy Loise Kambua, who spent three days in Lawford Hotel, said it was high time Kenyans started promoting local destinations.
She encouraged other Kenyans to visit the coastal region. "I have had a memorable three days' stay in Malindi and enjoyed the ambience," said Kambua.
Some tourism industry players have also begun preparations to welcome visitors from international and local markets, as they approach the festive season.
Marian Mutahi and her sister Lydia Mutahi are using their diaspora links to woo tourists to the region.
The sisters returned to Kenya after more than 20 years in Italy and United States, and have now opened a tourism facility in Malindi.
The two, who own Villa Safari Malindi that is situated at the luxurious Casuarina area near the Malindi Marine National Park, said the aim was to use their network of friends and business associates abroad to bring them to tour the resort.
Lydia said they have partnered with a camp called Gedeng in Sabaki Estuary, which is home to more than 100 hippos, thousands of flamingoes, monkeys and a lot of birds' species.
"We are moving away from the traditional tourism of going to the big parks and focusing on the local areas to find out what the local tourism can offer," said Lydia.
She said through their associations in Italy, Germany and the USA, it would be easier to get Kenyans in the diaspora to come to Malindi.
Lorine Karanja, a local tourist who took part in the beach clean-up at Scorpio area along Vasco Da Gama Road, said she would visit Malindi again.
She said during her latest visit to Malindi she saw a lot of opportunities for local investment.
Another Kenyan, Philip Oyambo, who visited from Nairobi, and who is also a frequent guest in Malindi, said the resort town was one of the best destinations in the country.