Kilifi murders suspects to be held for ten more days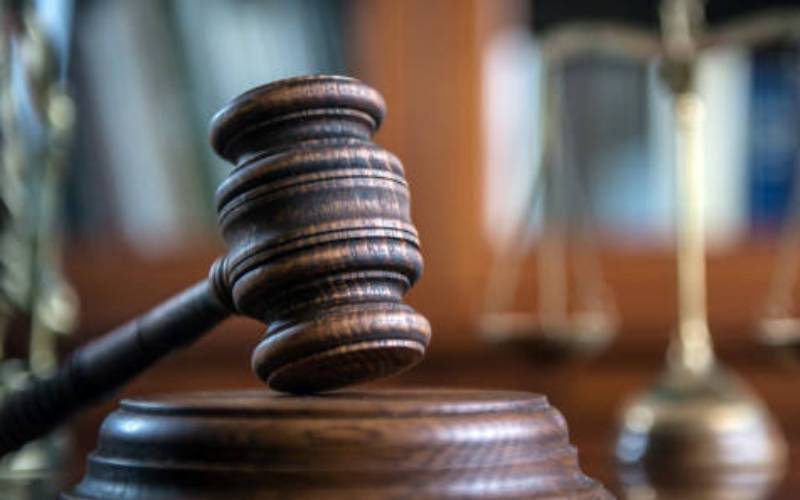 A court in Mombasa has detained eight suspects to allow the police time to complete investigations into their alleged role in the killing of a businessman, his driver and a land agent.
The suspects have been linked to the killing of Sidik Anwarali Sumra, his driver Rahil Zulfikar Mamdani and land agent James Kazungu on July 7 in Junju, Kilifi County.
The prosecution wanted the court to allow it to detain Robert Mganga Mwagosha, Daniel Karisa Mwaro alias Mbosso, Laban Mwataro Rimba, Antony Wanje Mbogo, Geofrey Upanga, Robert Nicholas Kibandika, Cliff Ngombo Ngari and Patrick Kilesi, for 21 days before it was allowed to hold them for ten days.
Investigating officer Dennis Isemek told senior resident magistrate Florence Macharia, of the Shanzu Law Courts, that the suspects went into hiding after learning the police were looking for them in connection with the killings.
It took a multi-agency team of police officers to trace Mwagosha in his hideout in Tassia estate in Nairobi, Isemek told the court.
Mbosso and Rimba were arrested in Kolewa forest where they had been hiding, the court heard on Tuesday.
All the suspects switched off their phones after going into hiding before their arrest on Thursday last week.
The investigating officer told the court the suspects had disappeared from their homes for two months.
The officer told the court Mwagosha is the treasurer of Junju land committee which he was spearheading the acquisition of the 78 acres that Sumra wanted to buy.
Mwagosha was accused of paying Sh300 to some people to drag the bodies of the victims from the scene.