How Coast will benefit from marine project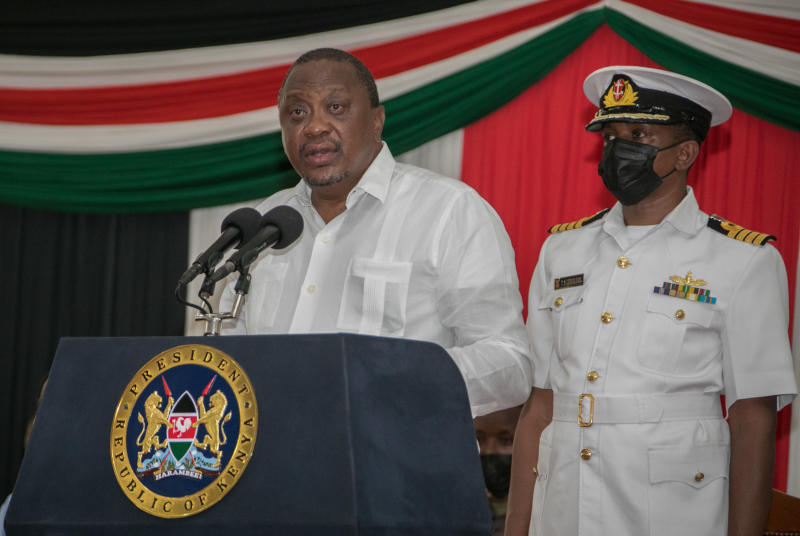 Coast governors have agreed to support multi-billion marine projects initiated by the national government to spur the blue economy in the region and create job opportunities for the locals.
The five governors said the projects spread across five counties will be instrumental in improving the livelihoods of residents who rely on fishing.
The governors pledged to work together during the weekend launch of Sh10 billion Kenya Marine Fisheries Social-Economic Development project (KEMFSED) by President Uhuru Kenyatta in Mombasa.
At least 19 sub-counties in Lamu, Mombasa, Kilifi, Kwale and Tana River counties will benefit from the project.
President Kenyatta said the project will enable annual harvesting of 300,000 metric tonnes of fish, process and extract value of more than Sh100 billion annually. It is also set to generate at least Sh12 billion in tax revenue and create 60,000 jobs in the next few years.
The president allocated a further Sh2.1 billion for the establishment of a Tuna Fish Hub at Liwatoni in Mombasa County and Sh1 billion for a fish processing factory in Lamu County.
He said Kenya produces 170,000 tonnes against the external demand of 350,000 tonnes.
"This project is aimed at creating job opportunities, increasing revenue and sustaining livelihoods of our people in the region," said President Kenyatta.
Mombasa Governor Hassan Joho said yesterday that almost every family at the coast has relied on fishing as a means of income and many have been educated from proceeds earned from fish trade.
"There is no family that is not involved in fishing or benefited from it. Each family has a story to tell about fishing," Joho said.
He said the people that matter in the megaprojects are fishermen who should be given priority.
"We feel encouraged that the government has brought resources worth Sh10 billion to uplift the coastal people. We now need to look at the broader issues and policy realignment that benefit our people. We are also willing to compliment what the government is doing," said Joho.
Lamu Governor Fahim Twaha said Coast fishers need to be trained on fish farming just like cattle farmers. He said a curriculum on sea studies should be developed so the local fishers can be taught how to rear fish and gain maximum profits.
Twaha said the highest cost for a fisherman is usually the fuel used to fuel fishing boats.
Tana River's Dadho Godhana said the fisheries sector will help them because they have the Mto Sabaki (River Tana).
Godhana said although his county was behind in terms of tourism and fishing, they will benefit from the marine projects.
Amason Kingi (Kilifi) said the project will enable them in processing of fish and value addition. He said with the State port control measures and Coast Guard, illegal fishing by foreign vessels was now a thing of the past as all vessels must report how many tonnes of fish they have fished before being taxed.
Kilifi North MP Owen Baya said local fishermen cannot fish because of many laws prohibiting them. He said there should be a one-stop shop to help the fishers get their licences.