Have mercy on our mother, Jane Muthoni, kin plead in murder case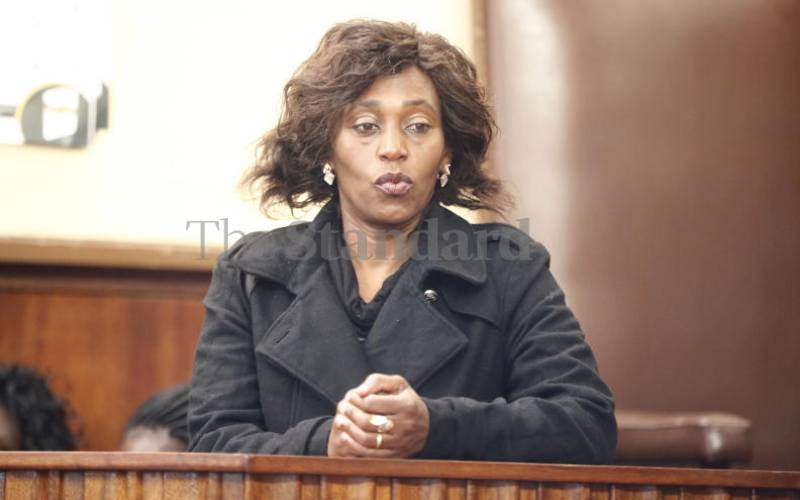 A life full of tribulations has forced the children of the late Kiru Boys Principal Solomon Mwangi to plead with the court to have mercy on their mother.
From being chased away from school over fee arrears to lack of parental love, the children pleaded with the court to consider their mother's innocence.
With tears rolling down her face, June Mbuthi said she and her siblings want justice for their father whom she considered her best friend, but maintained that her mother is innocent. She asked the court to have mercy in the sentencing of her mother Jane Muthoni who was found guilty of killing her father.
The high court in April said the offence of murder had been established against Muthoni, a former Icaciri Girls Principal, and her co-accused Isaac Ng'ang'a.
According to June, the absence of their father in their lives still hurts and it was unfortunate that it can't be undone.
"We are all students and have fee arrears. We also crave our parents' love every day and it's so hard. I believe my mother is innocent and I know that one day the person behind this will be known," she said, adding that they have always depended on relatives and friends for support for the past five years.
Muthoni and Ng'ang'a are starring at a death sentence over Mwangi's death in November 2016.
During the sentencing hearing, the two maintained their innocence.
Through lawyer Francis Njanja, the duo said they cannot be remorseful for something they did not do.
The sentencing will be on June 3.