Governor Mvurya to address water shortage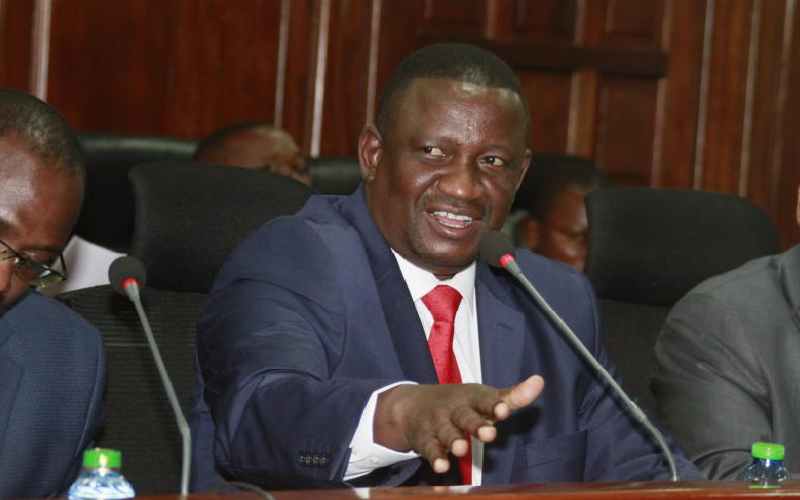 Governor Salim Mvurya has said more than 100 projects have been launched in Kwale County, including dispensaries, dams and pipelines.
Addressing journalists in Kwale town, Mvurya (pictured) said his administration has constructed dams in dry areas like Lunga Lunga and Kinango sub-counties.
The governor said work on Nyalani and Kizingo dams was complete, as well as Mwakalanga dam, which can hold over one million litres of water.
"In the dry areas of the county, we have constructed a number of dams to mitigate against drought. We have deployed machinery to Mwaruphesa to construct a dam. We are also repairing a pipeline to support water to Chanzou and Mwaruphesa," he said.
The county has also embarked on the rehabilitation of underground water storage facilities at Mkwiro on Wasini island.
Mvurya said the county government recently put up a 27km pipeline in Busho, Kinango Sub-county, that would eventually supply water to Kilbasi.
He spoke after receiving a delegation from Jambojet led by Managing Director Karanja Ndegwa, upon which they discussed partnership with county administration in regard to operations at Diani airport.
"Direct flights from Nairobi to Diani have boosted the tourism and investment sectors in our county. As a government, we have built cabro roads in Diani municipality and put up floodlights. The expansion of the runway will further offer development opportunities to different stakeholders and investors," said Mvurya.
The governor said his administration has embarked on the construction of roads in Kwale town in a bid to upgrade the municipality.
He noted that unlike other counties that grappled with the health workers' strikes for a lengthy period, his administration resolved the matter in record time.
"We resolved grievances raised by the health workers a long time ago. We addressed the issues of promotion and we have been paying them promptly. It is why we are opening new dispensaries across the county," said Mvurya.