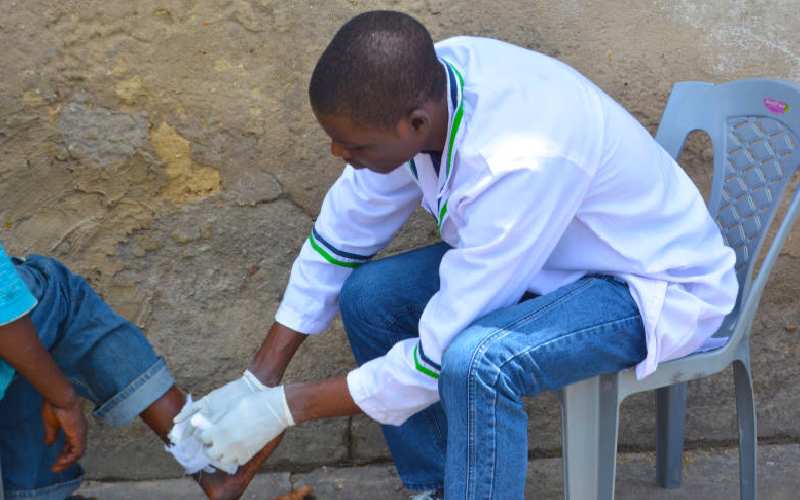 Drugs have devastated thousands of homes in Coast and ruined millions of lives. However, there is a glimmer of hope.
Security chiefs at the Coast say things have changed following a sustained war on drug lords.
"Since we started in August last year to pursue the big guns in the war against drugs, we have significantly reduced the sale and distribution of cocaine and heroin," says Coast Region Co-ordinator John Elungata.
"We have been able push out most of those drug dealers."
He admits, however, that addicts were now using Ecstasy, a hallucinogenic drug locally known as bugizi, as an alternative to heroin and cocaine. As a result, visiting some drug dens at the Coast shows little has changed.
Read More
At GFC grounds in Diani, for instance, the sale of heroin, locally referred to as white crest, continues to boom. Here youths assemble for their usual dose, which they ingest through smoking or injection.
Hussein (not his real name) struggles with drug addiction, and pays Sh100 for a gramme of white crest. A peddler, nicknamed Mazembe, walks around with sachets of the drug.
Hussein parts with an additional Sh50 to get an injection of white crest from a local they call Adolf Hitler, the 'doctor'.
"The work of a doctor is to be keen while treating their patients. You know where to inject so that you don't harm them," Adolf tells The Standard.
Well structured
The drugs trade here is well structured, from source to wholesaler, retailer and finally consumer.
At Bamburi Mwisho, the story is similar. Along the narrow alleys separating Swahili houses, groups of youth smoke or inject themselves with cocaine. Others are sleeping off the effects of the drug.
And while law enforcers are cracking down on the illegal trade, there are others collecting protection fees, allowing it to thrive.
Figures from the National Authority for the Campaign Against Alcohol and Drug Abuse (Nacada) indicate that drugs are taking a toll on the six counties at the Coast.
According to a survey conducted by Nacada four years ago, close to one million people, or 29.3 per cent of the coastal population, is abusing at least one addictive substance.
The survey by Nacada showed that the coastal region has a high substance dependency rate, with 5.7 per cent of those aged between 15 and 24 using alcohol, 8.8 per cent using tobacco, 13 per cent chewing miraa, and five per cent smoking bhang. Abuse of heroin and cocaine was at 0.9 per cent and 0.7 per cent, respectively.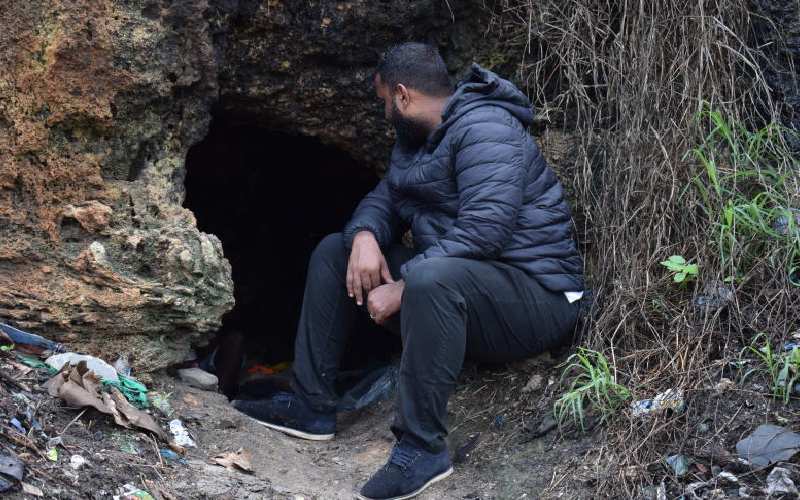 Kilifi County leads in alcohol consumption among youth aged 15 to 24, Lamu County tops in tobacco consumption, Taita Taveta in the use of miraa, Kwale in bhang consumption and Mombasa in the abuse of hard drugs like heroin and cocaine.
"If you look keenly at those figures, it is like we are really sitting on a time bomb," says George Karisa, the Coast regional manager for Nacada.
Some NGOs that have partnered with Nacada to fight drug abuse include Reach Out Centre in Mombasa.
Reach Out Centre Director Taib Abdurrahman notes that several drugs and substance abuse addicts, once arrested, have over the years been incarcerated or beaten.
"Changing that narrative has been a challenge for us," he says.
"Seeing young people going into drug abuse is painful because we have missed a generation in terms of building up, in terms of bringing up, in terms of family members accepting that we have a problem of drug abuse."
As a mitigation measure, Nacada has started building a state-of-the-art rehabilitation centre at Miritini in Mombasa to offer inpatient and outpatient services.
Nacada CEO Victor Okioma notes that more than 250 people are currently undergoing harm reduction treatment.
Addiction issues
"We want to have a centre of excellence in terms of management of addiction issues in the region and in the country. That is our vision, but as we wait to see that vision, we are engaging with partners," explains Okioma.
"Currently, we are in conversation with the United Nations Office on Drugs and Crime to help us engage partners who can support us. There are good indications that Qatar might be coming our way to support the centre to help realise our dream."
Among the 250 drug addicts that we find at the centre undergoing harm reduction services is Stanslaus Ngaira, a retired soldier from the Ugandan army. He was born to a Ugandan mother and a Kenyan father.
Ngaira worked for the army for 31 years from 1986, and started using cocaine in 1984.
The addiction caused him to abandon his wife and children, but he is now a changed man.
"Even before we started this interview, my wife called me, telling me that our daughter had graduated from Makerere University. We were not in communication for most of the time that I was abusing drugs. She is so happy that I am now on medication and changed," said Ngaira.
Agnes Njeri is another reformed addict and is now a volunteer at the centre. She was introduced to heroin by her boyfriend.
So what is driving the uptake of hard drugs?
"The main factor is a lack of life skills and coping skills, so most individuals, when they have stress, they don't know how to cope so they indulge in alcohol or drug abuse as a way of suppressing their issues," says Judith Twala, a Nacada officer at the rehabilitation and counselling department.
"The other issue is peer pressure. The other factor is availability and affordability of these substances."
The illegal trade is the elephant in the room, however. Where are these drugs coming from? And what is government doing about it?
Okioma says county governments must join the war against drugs. The agency believes the Narcotic Drugs and Psychotropic Substances (Control) (Amendment) Bill 2020 will address some of the inadequacies in apprehending those who aid or conceal drug-related cases.
"The current Act was enacted in 1994. Between 1994 and today, the drug networks have become very innovative," he said.