What next for Joho after Msambweni humbling?
Mombasa Governor Hassan Ali Joho remained silent yesterday as debate raged over his influence at the Coast following Tuesday's defeat of ODM in Msambweni.
Coast leaders from the Tanga Tanga faction of Jubilee Party continued to celebrate the win yesterday, terming it proof of Joho's 'fading influence' and a sign of the loosening political grip ODM has on the region.
On Wednesday, Kwale Governor Salim Mvurya termed independent candidate Feisal Bader's win as proof that Kwale residents had emancipated themselves from Joho.
"Msambweni people have said it loudly that Kwale is not a sub-county of Mombasa. We can run our own affairs in a democratic manner without undue influence from outsiders," he said.
Over the course of his 13-year political career, Joho has been a force at the Coast where he has stamped his authority by overseeing ODM's dominance in the six counties of the region.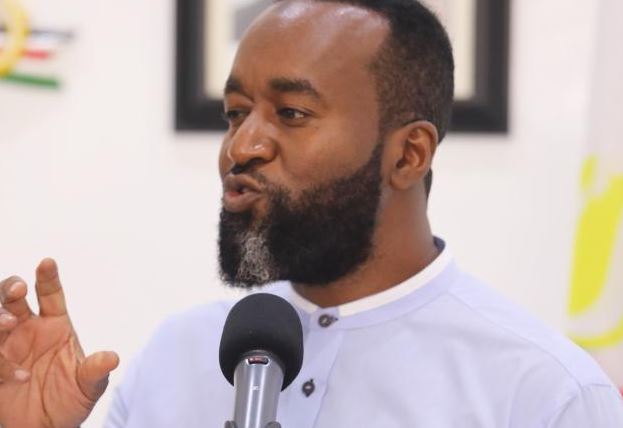 Unflinching loyalty
The 47 year-old's political stature within ODM ranks has been on the rise since 2007 when he won his first elective seat as Kisauni MP.
In 2015, Joho (pictured) was elevated in the ODM hierarchy for his unflinching loyalty to the party and delivery of more seats in the 2013 polls by being appointed deputy party leader.
In 2013, all but one of six governors at the Coast, including Joho, were elected on the defunct CORD Alliance headed by Raila Odinga, Kalonzo Musyoka and Moses Wetang'ula.
Ananiah Mwaboza, who beat Joho in the 2005 Kisauni by-election, said the governor's influence in the Coast grew exponentially ahead of 2013 polls because of his influence in ODM and financial muscle.
In the 2017 polls, ODM's influence in Lamu and Kwale appeared to have started fading. The party lost the two governor's seats to Jubilee. In Taita Taveta, the governor was elected on Wiper Party ticket
But in Mombasa, Joho's influence remained strong with ODM clinching the governorship, senate, woman representative, four of the six parliamentary seats and 27 of 30 county assembly seats.
Mwaboza said Joho is a lame duck governor as his term comes to an end and leaders from the Mijikenda dominated areas are expected to start to revolt against him.
"In Mombasa, most politicians who challenged or questioned him ahead of the 2017 polls lost either in ODM primaries or were forced out of the party and they eventually defected," Mwaboza said.
He said the late Ramadhan Kajembe, late Mwalim Mwahima and Mzee Rashid Shakombo were also pushed to political oblivion for standing up against Joho.
In Kilifi, the current LandsChief Administrative Secretary (CAS) Gideon Mung'aro and the late Kilifi South MP Mustafa Idd also lost their seats after they challenged Joho's dominance.
Former governors John Mruttu (Taita Taveta) and Hussein Dado (Tana River) also lost their seats over alleged differences with Joho.
In the run-up to the 2013 polls, former Mombasa Senator Hassan Omar defected from ODM, accusing Joho of plotting to rig him out in the party primaries.
The ODM ticket for the Mombasa senatorial seat was dished out to Ramadhan Kajembe who was then the county branch chair.
Omar won the seat on a Wiper ticket with 130,605 votes against Tourism CS Najib Balala who got 65,804 on a Republican Congress Party ticket and Kajembe of ODM with 52,773 votes.
In 2017, Mvurya vied on a Jubilee ticket in Kwale and won against the ODM wave that saw a majority of the MCAs elected on NASA affiliated parties.
"Msambweni win is the second for Mvurya against Joho. He retained his seat even after defecting from ODM in 2016. It shows that development can win against political hooliganism," Mwaboza said.
Joshua Kombora, the Kadu Asili chair, said Joho should go back to the drawing board as the developments in Msambweni were a sign of an end to the opposition party's influence at Coast.
"It should dawn on them that politics is now local and about issues affecting the people. Voters are no longer thrilled by slogans or national politics," Kombora said.
Critics claim that Joho's influence stems from his abrasive brand of politics or his financial muscle. But his admirers attribute his popularity to his connection with the youth.
"People sometimes ask why the governor dresses the way he does or dances on political stages. It is because he wants to connect with the youth who are majority voters," said an aide.
He said the governor has also been at the forefront of fighting for rights of the Coast people. "On the issues of land, port and extrajudicial killings he has defended the Coast people," he said.
Chimera however said Joho's undoing is his tendency to make everything at the Coast about himself and his political future. "For instance, he raised the premium of the outcome of the Msambweni by-election to be about his future political career and Building Bridges Initiative (BBI) and forgot about the local issues," he said.
Although Chimera believes the result of the by-election has no significance on 2022 politics, he said it dented Joho's claim that he was the region's political kingpin.
"In Msambweni, it was a protest vote against his alleged interference in affairs of other counties. ODM should have let a local to lead its campaign. Joho made it about himself," he said.
Nyali MP Mohamed Ali claimed Kenyans are witnessing the crumbling of the Joho empire in Coast region. "It is the story of the rise and fall of the Joho empire. His popularity started to dwindle in 2017 when he forced popular politicians in Coast out of ODM. The strategy was to have weak MPs he can control," he said.
Yahye Ahmed, a resident of Mombasa, said Joho's closeness to the Jubilee administration which he used to admonish appears to have left many Coast people confused.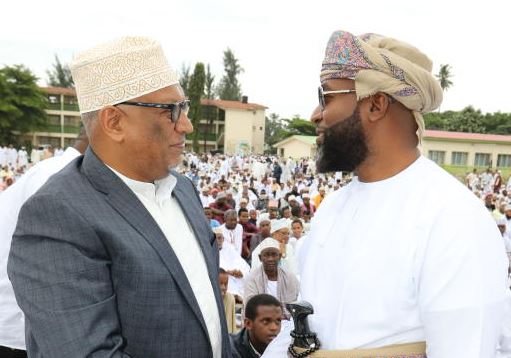 Further tests
"He is yet to explain why he embraced Jubilee and how the Coast people are to benefit. It is not enough to say you support Jubilee because Raila does so," he said.
But Jomvu MP Badi Twalib said Joho has not lost his popularity or influence at the Coast. "We cannot use one by-election to arrive at that conclusion," he said.
Political analysts agree that Joho's influence would be tested further as the country nears the 2022 polls. Kilifi Governor Amason Kingi has vowed to challenge Joho for a national post.
Joho and Kingi have declared their interest to run in the 2022 presidential contests and observers say they have to protect their turf from 'outside' forces to remain relevant in 2022 politics.
"It is clear that governors from the other counties would be emboldened by what happened in Msambweni. Actually they should," said Pwani University lecturer Rocha Chimera.