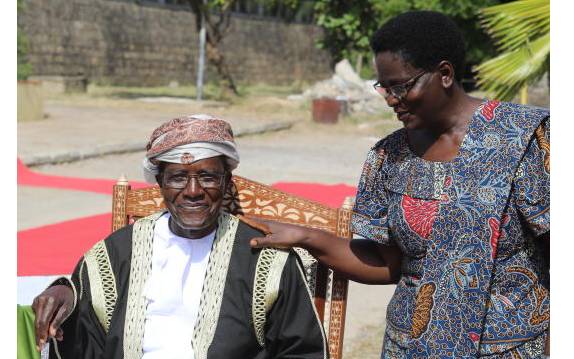 Unchecked corruption is capable of igniting chaos among Kenyans, outgoing Chief Justice David Maraga has said.
Speaking in Mombasa during a farewell visit to the Mombasa law courts, yesterday, Maraga urged the Judiciary to fight corruption without fear.
He described graft as an "exponential threat" facing the country and asked the Judiciary to remain firm in fighting the vice.
"We have a serious challenge... the greatest exponential threat to Kenya is not coronavirus, as dangerous as it is. The greatest threat is the endemic corruption that we have in this country," said Maraga.
Read More
Maraga said leaders had continued to loot resources entrusted to them by Kenyans, and that such acts would eventually ruin the country.
"The looting of public resources partly by those who the nation has entrusted with those resources is going to ruin this country if we don't take care," said Maraga.
He appealed to judges, magistrates and the public to stand firm and do their part in the fight against corruption.
"Stand up for what is right. Forget about the threats that come from people opposing what we are doing. I can assure you that when you do the right thing and you are threatened, Kenyans will defend you," he said.
Maraga dismissed accusations levelled against him on social media. "I lose no sleep over them. I haven't replied to the memes in the media because my conscience is clear and the public has defended me," said Maraga.
The CJ added: "As I exit the Judiciary, I want to assure the nation once again that I leave behind a solid Judiciary. I have no doubt in my mind that the women and men in different positions of responsibility are fully committed to taking the institution forward and ensuring the just needs of the people are met".
He said when judges do the right thing, Kenyans would come to their defence, like they defended him when he received threats from those in power.
The CJ said the only way to gain public confidence in the Judiciary was by judges examining themselves and by not engaging in corruption.
Maraga urged all Kenyans to respect the rule of law, challenging them to support judges, magistrates and the entire Judiciary.
"The moment we abrogate the rule of law, we will descend into anarchy," said Maraga, noting that no one, including judges and himself, was perfect.
He said no matter how much money one had, it would not make them happy if it was not "clean". "Please don't let our country down, do what you are supposed to do. The Judiciary plays a critical role in prosperity and security of this nation," said Maraga.