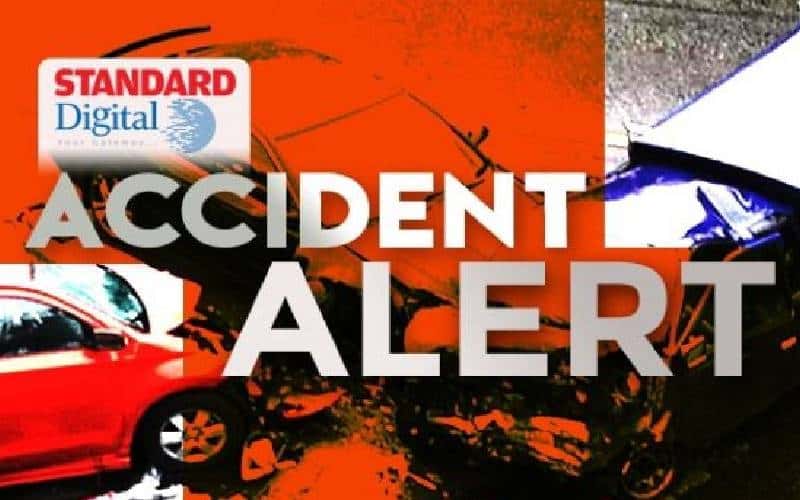 Three people died on the spot yesterday in a grisly road accident along Likoni-Ukunda road in Kwale county involving a motorcycle and canter lorry.
The 8am accident caused a traffic snarl-up in the busy Lungalunga highway that is connecting to the neighboring country of Tanzania.
The trio, a rider and two pillion passengers riding on a motorcycle were crushed to death by a lorry while trying to overtake.
The victims identified as Ramadhan Ibrahim,17, Sadique Ramadhan,15 and Salim Mwachaka 16 were travelling towards Likoni while the lorry was heading Ukunda.
Police said the motorcycle rider tried to overtake another vehicle but on seeing another vehicle, he tried to go back to its lane but he lost control and balance of the motorcycle and fell down throwing all the occupants to the opposite lane
The driver of the lorry crushed the three victims, killing them on the spot.
Irate residents staged a protest after the accident while calling the government to erect bumps on the stretch of the highway saying it was a black spot that had consumed several lives.
Kwale county commissioner Karuko Ngumo told the standard on phone that the victims were rushed to Ng'ombeni dispensary where they were pronounced dead on arrival.
''Three people were involved in an accident, they died on arrival at the local dispensary. The traffic police and other investigators have launched investigations,'' he told the standard.
The county boss calls on the road users to observe the traffic rules to avert more deaths adding that most of the accidents are caused by bodaboda riders and the tuktuk operators.
Kwale county has been listed among the regions with an alarming number of accidents.
''We are asking the bodaboda riders to be extra vigilant when using the road,'' he said.