DCI arrest suspect caught on camera breaking into cars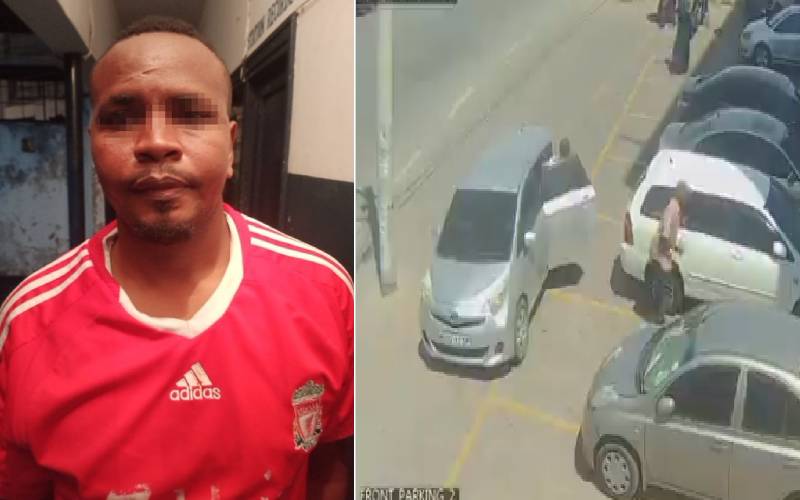 Officers from the Directorate of Criminal Investigations (DCI) have today arrested one of the suspects caught on a camera breaking into a personal car in Mombasa before stealing personal valuables.
According to detectives, Boris Mutua was arrested on Sunday at his home in Kiembeni, Mombasa after a tipoff from members of the public.
During the operation, detectives recovered a Toyota Ractis of registration number KCX 726 Q.
"Following credible information from members of the public, a team of detectives lead by the CCIO Mombasa has arrested Boris Mutua from his home in Kiembeni and recovered a Toyota Ractis bearing Reg. No. KCX 726 Q," said DCI on their official Twitter handle.
The car was on September 17 captured on CCTV with a different plates KCU 113 P at the Texas Building near Cinemax within Nyali as occupants broke into a car, took personal items before speeding off.
"The motor vehicle was captured on camera on bearing plate number KCU 113 P at a crime scene at Texas Building near Cinemax within Nyali where a car was broken into and valuables stolen."
Detectives are now pursuing several people believed to be Mutua's accomplices.