Akasha wife now wants State to return Akashas' guns and bullets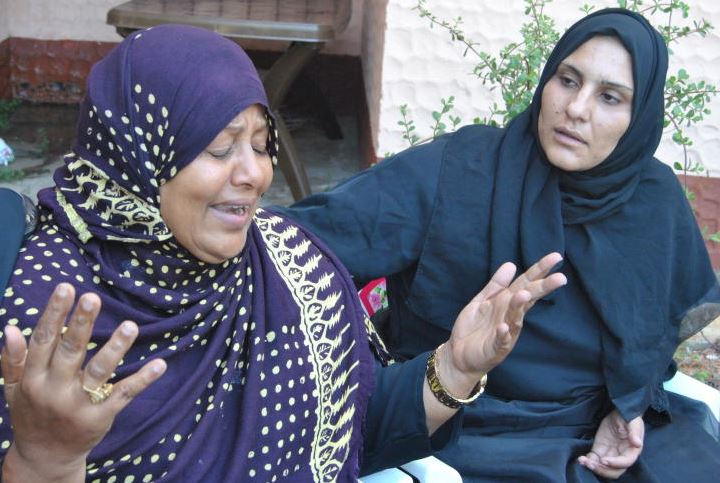 Najma Hassan, the wife of convict Baktash Akasha, has moved to the High Court demanding her husband's guns, jewelry and other properties seized by the State be returned.
In a fresh application filed at the High Court in Mombasa, Najma claims that the State continues to hold the items seized from her husband's residence in Nyali on November 9, 2015.
Baktash has since been jailed for 26 years in the US on drug-related charges. Najma insists that the items are not connected to his drug trafficking crimes.
In the application filed on Wednesday, that has included Najma's mother-in-law Hayat Akasha, Najma has also asked to be allowed to inspect a list of the properties — an iPhone, Taurus pistol serial number TNH 02299, Toyota Land Cruiser number KBU 900Y and a Toyota Alphard number KBN 085N — that are held by the police.
She also wants the court to find that Hayat's constitutional rights were violated after her property, which was not linked to the extradition request for her two sons, was seized in the November 2015 raid.
Baktash, a son of the late drug lord Akasha Ibrahim Abdalla, was controversially extradited to the US in January 2017 alongside his younger brother Ibrahim Akasha. Both were to face narcotics charges following an indictment by a New York court on October 28, 2015.
Legally own guns
The brothers, with other two drug felons — Indian Vijayghiri Goswami and Pakistani Gulam Hussein — were snatched as they battled an extradition trial at the magistrate's court in Mombasa.
Police reports also confirm that bullets, jewelry, cellphones and vehicles were taken by investigators in the raid. The reports show that Kenyan security officials allowed members of the Akasha family to legally own guns and supplied them with ammunition, renewing their gun licences twice, including in August 2015 when a US led investigation targeting them was in progress.
According to signed and verified police records published in 2015, showing the items seized from the raid, the police took away seven pieces of jewelry including gold chains together with 49 other items including cars, passports, guns, birth certificates, cell-phones and even vaccination certificates.
Later, the police asked some family members to collect some of the items. According to the police records seen by The Standard at that time, Najma was first issued with a Taurus pistol on August 6, 2012 under a firearms certificate number 7307 which was renewed in 2014 and again in August 2015.
The records showed that Ibrahim was first issued with a Glock 17 gun on November 20, 2012 whose license was renewed on November 19, 2014 and was set to expire on November 18, 2015.
Baktash himself was not a licensed firearms holder after the licence was withdrawn by the police during investigations into violent family feuds following the murder of Ibrahim Akasha in Netherlands in 2000.
It was not clear why Kenya police found it prudent to arm Baktash's wife and his brother after disarming Baktash.
Najma's lawyer, Kiogora Mugambi, said police officers acted in excess of their jurisdiction powers when they carried out the raid.
Mass tests for primary schools
The assessments, which will be done in schools and results uploaded on Knec portal, will be used to gauge learners' entry behaviour before learning ta