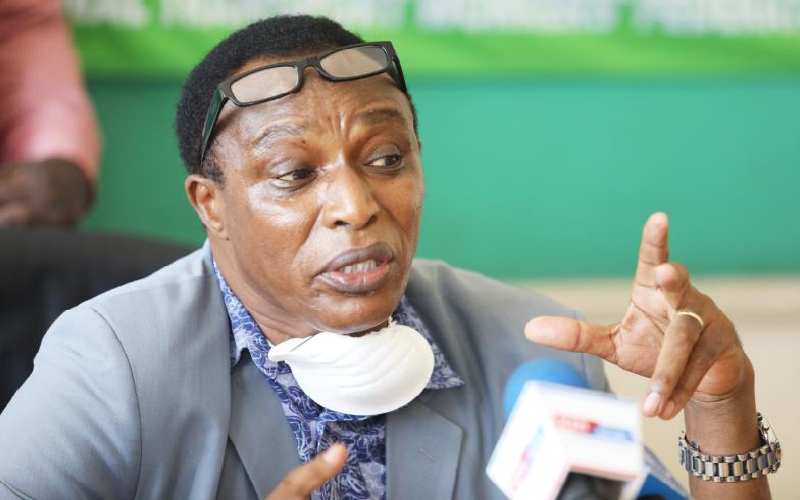 Aspirants at the giant Dock Workers Union (DWU) have started campaigns in earnest ahead of the poll slated for next year.
Analysts predict a tough race for long-serving General Secretary Simon Sang (pictured) due to deep-seated divisions in the 5,000-member union.
In the run-up to the 2017 General Election, DWU was split between factions supporting Jubilee and the NASA coalition. Early that year, Sang led DWU into a cooperation agreement with the Trade Union Congress of Kenya before returning it to the Central Organisation of Trade Unions.
Yesterday, former Deputy General Secretary Alex Ndege announced he would challenge Sang in the election expected in the next six months.
Read More
Ndege banks on the divisions of the current leadership to try to challenge Sang. The latter is known for his spirited fight for members' pay through successful Collective Bargaining Agreements (CBAs) since he first stepped into office in 2006.
Sang claimed he has performed well since he came to office 13 years ago as 3,225 causal employees have had their employment terms changed to permanent and pensionable.
"I have almost single-handedly fought against privatisation of the port and created a conducive environment for decent jobs and job security in the port," Sang said recently.
Ndege, who served under the late Kennedy Kiliku who was unseated by Sang, declared his interest yesterday after holding a six-hour closed-door meeting with the union stakeholders in a Mombasa hotel.
There are reports that a third challenger against Sang will declare interest soon.