Covid-19 silences the coastal beats as cultural rites abandoned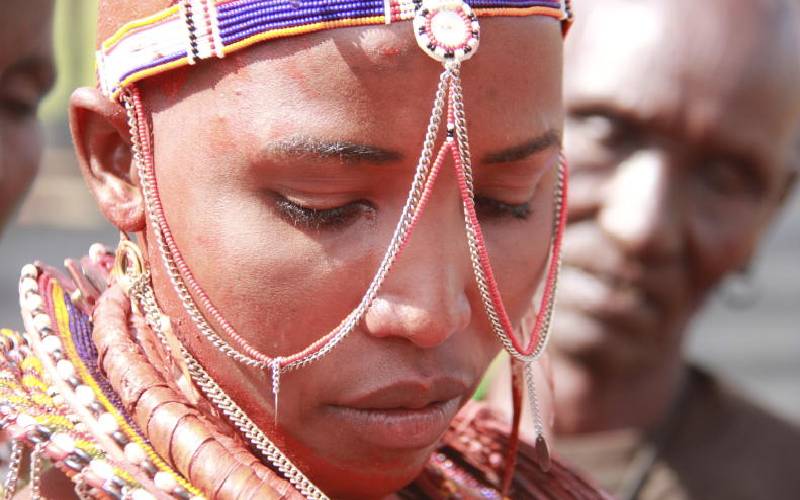 The novel coronavirus has silenced the vibrant cultural practices of the coastal communities.
Funeral dirges, colourful weddings and traditional prayer practices usually in the sacred kaya forests have been dampened by Covid-19 after the Government banned gatherings to contain the spread of the disease.
Traditional leaders says there are no more disco matanga, burial dirges known as chifudu or misego for those embracing local cultural funerals.
Even ngoma (drums) and kayambas commonly used to exorcise demons in the rural villages are now a thing of the past.
Vincent Mwachiro, chairman of the Mijikenda Community Council of Elders, said burials have turned into rushed affairs devoid of the colourful dances, making life in the villages of Kilifi, Kwale and parts of Mombasa too dull.
"Life has completely changed in the villages after the outbreak of the coronavirus. Burials are immediate as bodies are no longer kept in the mortuaries. The celebrations before and after burial (mahanga) that lasted several days are no more among the Mijikenda. People disperse immediately after burial," says Mwachiro.
Among the Mijikenda, the celebrations could go on for three to nine days after burial, depending on the tribe and seniority of the dead. In such celebrations, dances such as chifudu, mwanzel and dele as well as disco would be lined up to entertain large gatherings day and night.
Discotheques are common during both funeral and wedding functions and are popular with the youth. Mwachiro says the council of elders has shelved its annual community Chenda Chenda (Nine Nine) celebration marked on September 9.
The inter-community celebration that was scheduled for November 23 to celebrate unity has also been cancelled, owing to the pandemic. Mzee Mnyenze, the custodian of Kaya Kinondo in Kwale, says they cannot go for congregational prayers in the sacred forest since the Government banned gatherings.
Mnyenze, 85, says the Covid-19 rules have silenced dances and drumbeats meant to exorcise demons that were common in Kwale and elsewhere in the Coast. Muslims who opt to formalise the marriages through ndoa (rites conducted by religious leaders) usually prefer to accompany the ceremonies with celebrations that used to rattle the villages across the land. This is no longer happening.
"We have abandoned our regular prayers in the kayas and cannot celebrate weddings anymore," says Mnyenze.