Lawyer tells court police boss is shielding county officer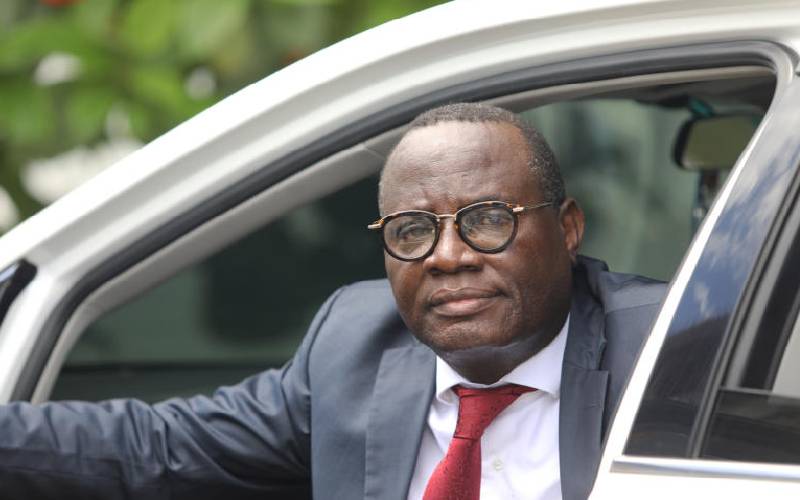 Mombasa lawyer Robinson Malombo now claims Coast Regional Police Commander Rashid Yakub is shielding embattled county Chief Finance Officer Aisha Abdi from arrest despite her disobedience of court orders.
Malombo (pictured) is locked in a decade-long legal battle with the county government. He has received eight judgements compelling the devolved government to pay him Sh2.3 billion in legal fees accumulated since 2009.
He has also secured several decrees committing Aisha and Finance Executive Mayram Mbaruk to jail for failure to enforce the payment orders. Lawyer Malombo claims in an affidavit sworn on Friday that Yakub is behind Aisha's continued contempt of court and freedom.
He claims Yakub ordered Mombasa County Police Commander Augustine Nthumbi not to arrest Aisha, thus emboldening her to continue disregarding court orders. The lawyer claims Nthumbi has indicated Yakub is behind his inability to arrest Aisha.
"... despite being duly served, the 4th contempnor (Nthumbi) has refused to execute the same claiming that the 3rd contempnor (Mr Yakub) has directed him not to arrest the 2nd contempnor (Aisha)," the lawyer swears and further accuses the two top policemen of willful obstruction of justice.
Now Justice Erick Ogola has summoned Yakub to explain Malombo's claims. The top police officer has been asked to appear in court on September 23.
Yakub, who was served with court documents last Friday, is expected in court with Nthumbi, who is also facing similar charges.