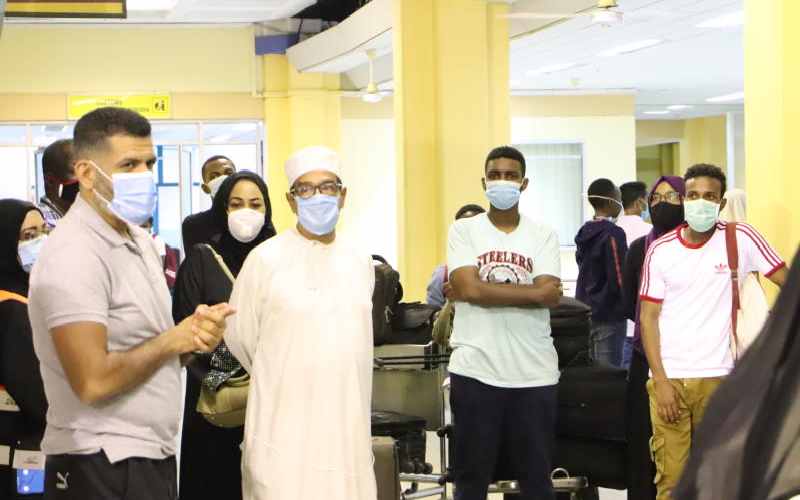 Some 129 Kenyan students studying at various universities are finally home after being stuck in in Khartoum, Sudan for months.
The overjoyed students jetted home to an emotional welcome from relatives and local leaders on Saturday evening.
The students had been stranded since March after international flights were stopped to combat spread of the coronavirus disease.
The learners were flown back on a special discounted Kenya Airways flight following negotiations and financial sponsorship by Mvita MP Abdulswamad Nassir.
They were placed in quarantine for 14 days before they can be allowed to go home.
Read More
Nassir, who received the students at the airport was flanked by Mombasa County Secretary Denis Lewa and Chief Officer Medical Services, Dr Khadija Shikelly and chairman of Muslim for Human Rights, Khaleef Khalifa.
Nassir lauded collective efforts by a section of coastal leaders who made the repatriation flight possible.
"It is encouraging to see leaders and general population coming together especially at a time when this virus pandemic is causing untold suffering to human kind. We have been able to bring home to Mombasa 87 able students and another 42 who terminated their journey in Nairobi," Nassir said.