A century later, another pandemic haunts Coast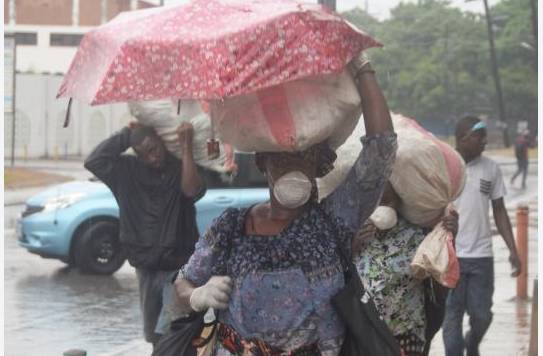 Ghosts of a century ago are back to haunt Mombasa which is yet again hit hard by the novel coronavirus, just as it was in the days of the Spanish flu.
Like in 1918, Mombasa was jerked out of its false sense of invincibility when it suffered its first scare when a Kenyan student arrived from China with symptoms associated with the virus.
Kenya recorded its first case on March 13 and the fears were revived because of the nature and travel patterns of patient zero who like Mombasa's false case had traveled from overseas by air.
In less than ten days, Mombasa, Kwale and Kilifi have contributed to the rising statistics nationally with no less than 8 positive tests so far, according to the Ministry of Health.
The Sunday Standard can now confirm that at least eight senior political leaders in Mombasa, Kwale and Kilifi are either in mandatory or voluntary isolation.
In Kilifi, an Officer Commanding Station (OCS), a Base Commander and dozens of police officers, including 13 from Mtwapa police station, have also been quarantined after coming in direct and indirect contact with Kilifi County Deputy Governor Gideon Saburi.
According to police reports, the OCS and Base Commander met Saburi at Tuskys Mall in Mtwapa for two hours on Friday last week close to two weeks after the deputy governor's return from Germany on March 5.
Coast special circumstances place it at a higher risk because of its direct link to countries with high cases of the virus.
Coincidentally, many of these nations also trade with the world through the Mombasa Port which receives goods from China, Europe and other parts of Asia now stricken by the Covid-19. During the Spanish Flu which was introduced at the coast by a ship in September 1918, approximately 31,908 cases and 4593 deaths
associated were reported from the five districts.
Coast's proximity to Tanzania and Somalia is said to be another reason. On March 18 thirteen Chinese were arrested after they tried to sneak in through Lunga Lunga border. "There also a lot of immigrating or foreign workforce that comes into the region because of mega infrastructure projects going on in the region," said Julius Ogogoh, a human rights activist.
Dr Sam Ikwaye, an expert in the tourism sector, said source markets for Kenya tourism or Coast were the first to be affected putting the region in a vulnerable situation.
"Key source markets for Kenyan tourism Italy, Spain, United Kingdom, US and France have been badly ravaged by the virus," said Dr Ikwaye who is also Kenya Association of Hotelkeepers and Caterers Coast branch executive officer.
The World Travel and Tourism Council (WTTC) said an estimated 50 million jobs globally are at risk because of the virus.