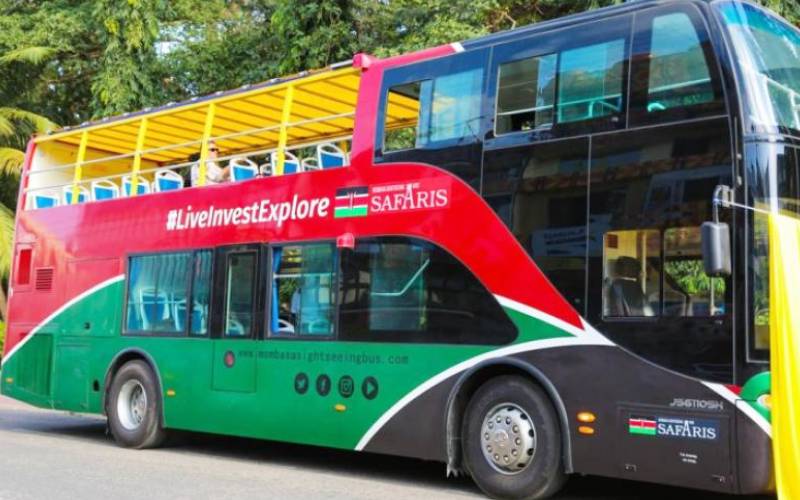 A bus intended for leisure travels and sightseeing has been stuck in Nairobi for two weeks now.
The Nairobian has learned that the bus meant for use in Mombasa cannot be driven to the coastal town because of the current coronavirus pandemic.
The luxury double-decker bus has been lying along Station Road just outside Railways Police Station in Nairobi.
"The bus was driven to Nairobi to have its windscreen fixed, but then coronavirus struck just as we were making plans to have it driven back to Mombasa," an official from Sightseeing Limited told The Nairobian.
"The screen was fixed and the bus inspected, but it could not leave Nairobi because of the tough measures announced by the government to curb the virus," added the official who did not wish to be named.
He explained that they are planning to operate in Nairobi as they wait to see how the situation unfolds.
The bus was launched in 2018 courtesy of Mombasa County and Sightseeing Limited with the aim of improving the tourist experiences in the coastal town.
The open roof double-decker bus was meant for locals and other tourists to visit tourist sights and attractions within Mombasa at a fee.
The bus was to offer two trips per day with local tourists required to part with Sh3,000 and foreigners around Sh3,500 for a treat.