Bus skids off ferry at Likoni channel, no injuries reported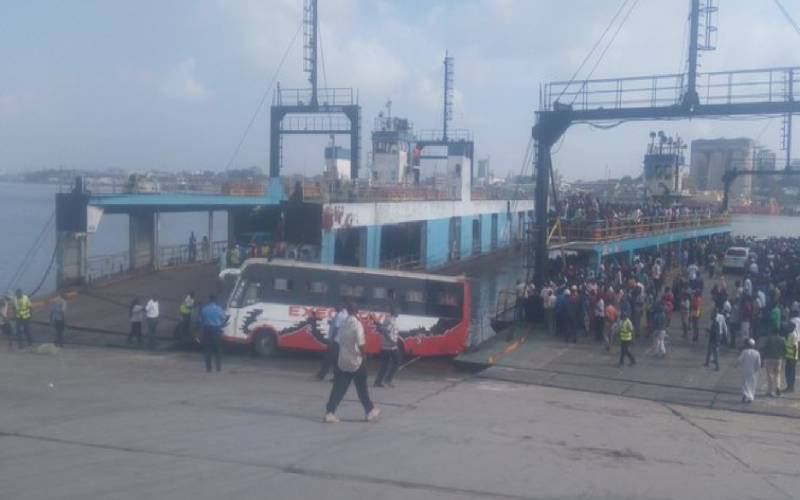 Ferry services were temporarily halted after a bus lost control and slipped off a ferry at the Likoni Channel Friday morning.
The driver of the Chania Executive bus slid into the water line while getting of the MV Kilindini ferry on the mainland ramp.
Kenya Ferry Service (KFS) said the bus was towed immediately to safety, adding that at the time of the incident the ferry was secured on the ramp and it had no passengers on board.
"The bus was safely towed out without any injury reported. Ferry operations are back to normal," said KFS in a statement.
KFS cautioned drivers to be patient while using ferry to avoid endangering their lives and those of others.
In December 2019, a 46-year-old man drove his car into the deep waters of the Likoni Channel in the wee hours of yesterday. Four hours later, his body was pulled out of his maroon saloon car from the bed of the sea.
In September 2019, a woman and her daughter drowned at the Likoni channel, taking rescuers 13 days to retrieve the wreckage of their car from ocean.
The death of Mariam Kighenda and her daughter Amanda Mutheu and the days it took for their bodies to be retrieved attracted public anger from Kenyans prompting President Uhuru Kenyatta to fire all KFS board members.