GFS guards storm headquarters to demand pay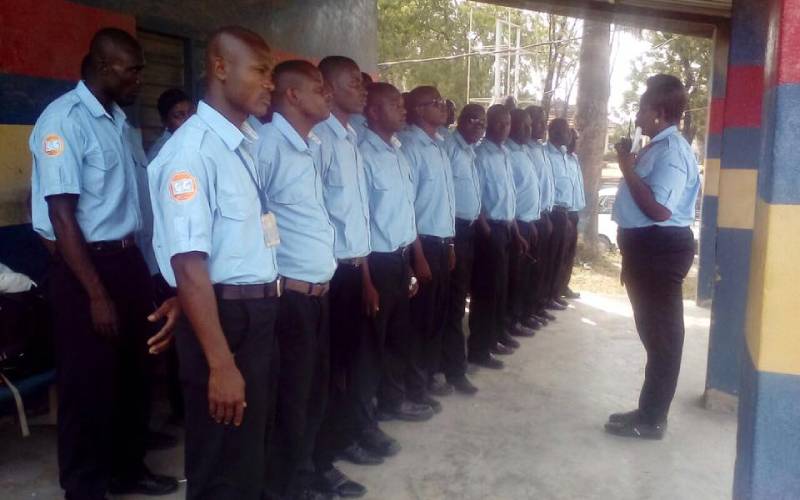 The fate of over 150 security guards employed by Guard Force Group in Mombasa, hangs on the balance after the Kenya Ferry Services (KFS) ended their contract of service.
The guards were deployed to control the crowd at the Likoni Ferry crossing channel and offer security services at KFS installations including at its headquarters in Likoni.
A new security company has taken over those operations.
Unsure of their fate, the guards on Thursday thronged the security firm's main offices located in Nyali to demand their salaries.
''The transition has not been good. We fear the worst and are not leaving these premises until we are paid our dues,'' Mshila Mwandawiro a former guard at the KFS said.
He claimed they needed assurance from the management over statutory deductions for National Hospital Insurance Fund (NHIF) and National Social Security Fund (NSSF).
Another guard, Ndakithi Muli said that they all had pressing needs this January and needed quick payment.
The group's manager, Mr Charles Juma Omondi told the media that they were yet to finalise the payslip record for December.
He said that their finance offices had closed for the long Christmas and New Year Holiday but have had to recall the officers in charge to handle the payments.
'' No one has lost a job here. You can see some guards are still in uniform. It is very normal for contracts to be terminated. Our firm is looking out for other contracts," said Omondi.
He added that the guards will be paid after once the payslips are scrutinised.