Counties forge united front to spur growth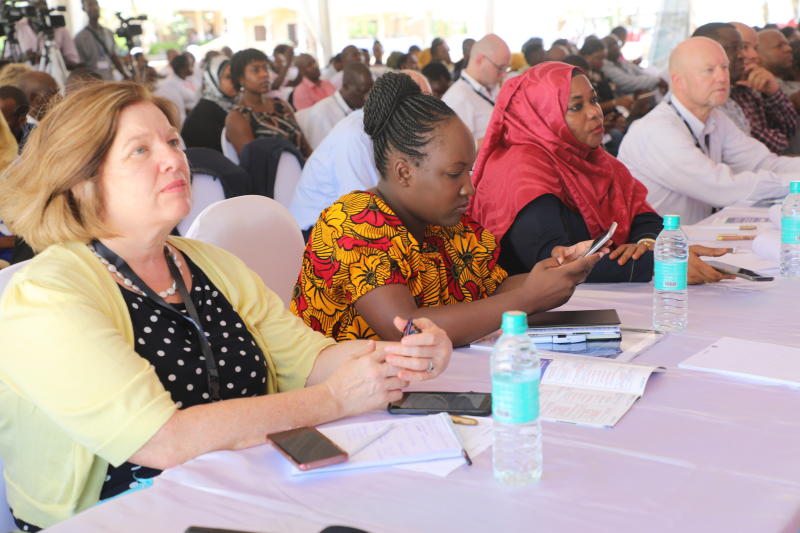 A two-day conference for coastal counties ended with a raft of resolutions to guard the fragile political unity and push towards the region's cross-cutting investment projects.
The 21-point recommendations issued on Wednesday during the Jumuiya ya Kaunti za Pwani's (JKP) second annual conference are meant to steer investments in Mombasa, Kwale, Kilifi, Taita Taveta, Tana River and Lamu counties to success.
The Jumuiya Agribusiness and Investment Conference (Jabeic) was attended by chairman Salim Mvurya of Kwale, vice-chairman Hassan Joho (Mombasa), Amason Kingi (Kilifi), Fahim Twaha (Lamu) and Taita Taveta deputy governor Majala Mlaghui.
The counties resolved to market JKP as a premier investment destination and take advantage of the Kenya Investment Policy to ensure success of the bloc's projects.
They also resolved to use technology to develop alternative sources of energy, create an enabling investment climate and promote ease of doing business.
The counties forum noted that development must be sustainable and adequate resource allocation, planning, environmental safeguards should be assured.
The conference resolved that the counties would tap the potential and investment opportunities in blue economy.
The leaders resolved to stick to county investment codes, inculcate social innovations in policy development as well as develop adequate infrastructure connectivity to boost the economy.
The counties agreed that the proposed Jumuiya 2030 strategy projects must be prioritised, phased and properly profiled for investor attraction.
The key projects in the economic bloc are blue economy, agribusiness, food and nutrition security, coastal urbanisation, Jumuiya investment fund, natural resources and environment, governance, health and education, trade and industries, infrastructure and land banking.
The economic bloc received Sh2.5 billion from the European Union to tap the potential in the blue economy sector through the Go Blue programme.
They agreed to streamline development partner and stakeholder assistance to ensure demand-driven, well-coordinated and structured support.
"Counties must collaborate and not compete. They should build adequate capacities and coopt technical expertise," read resolutions presented by JKP executive officer Emmanuel Nzai.
The conference expressed the need for guided investments in the region, noting that innovation was critical for regional development.
The counties called for structured collaboration and partnerships.
The economic bloc was established in 2015.