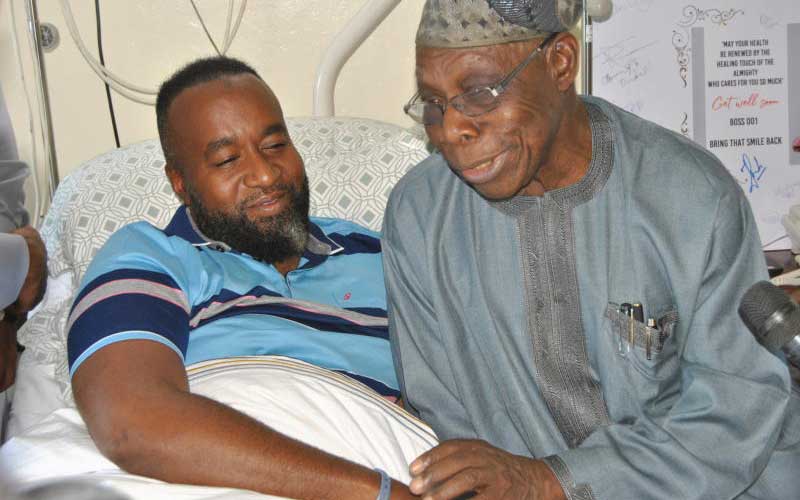 Governor Hassan Joho is receiving treatment over Malaria at a hospital in Mombasa, County director of communications Richard Chacha has said.
Joho was hospitalised three days ago with a headache.
Richard Chacha told Standard Digital on the phone his doctors recommended that he stays in the hospital for close monitoring. He added that he is due for discharge today.
According to his earlier itinerary, Joho was today scheduled to address a Future Cities conference in Mombasa.
Read More
Former Nigeria president General Olesegun Obasanjo, who is attending the conference, visited the governor in hospital today noon.
His close ally Mvita MP Abdulswamad Nassir also paid him a visit.
In an audio recording of their interaction, Joho says he is recovering by the day and would head home soon.
The two encouraged Kenyans to use local herbs to improve their health.
Joho also said he had been strengthened by ODM's win of the Kibra by-election and would soon join the MP-elect Imran Okoth in celebration.
The Governor had earlier congratulated Imran on his win.
"This is a clear demonstration of maturity by Kibra electorate, who defied bribery and intimidation. The ODM party has once again sent a clear message to our competitors," he said on Twitter.
Congratulations Hon. @ImranOkoth for the emphatic victory in the Kibra parliamentary by-election. This is a clear demonstration of maturity by Kibra electorate, who defied bribery and intimidation. @TheODMparty has once again sent a clear message to our competitors.#MbelePamoja pic.twitter.com/x33JRlrUTs — Governor Hassan Joho (@HassanAliJoho) November 8, 2019