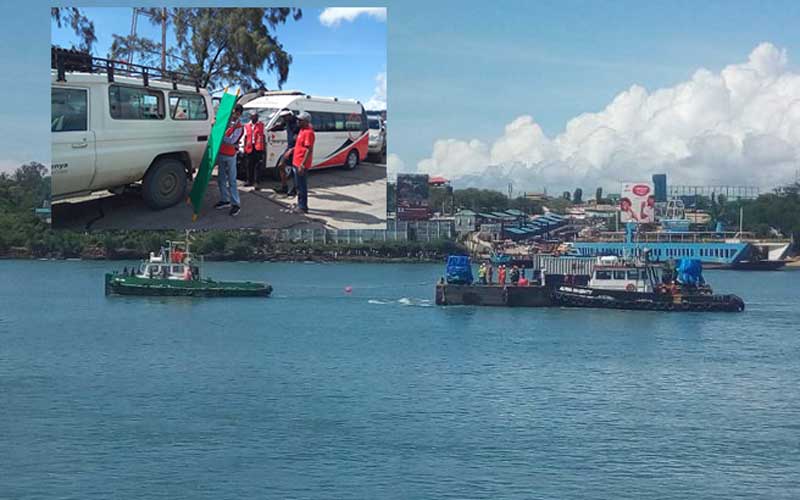 The retrieval of a car that plunged at Likoni ferry channel last Sunday is expected to delay, the government has said.
Government spokesman Cyrus Oguna said the process to remove the wreck from the seabed has been hampered by strong currents that may pose a high risk to divers.
Two ships that are at deep sea and awaiting to dock at the port of Mombasa have also contributed to delay.
The ships pass on the surface where the car had been sighted.
Mr Oguna had said on Wednesday evening that the process to retrieve the car with registration KCB 289C was expected to start at 9am today.
Further, thousands of commuters using the ferry channel to move from the island have also added to the delay.
Oguna announced that they didn't want to interfere with the daily commute at the channel.
"We had announced yesterday that we will start the process of retrieving the car at 9am but as of now we haven't … we don't want to interfere with normal operations at the channel. You can see many commuters are crossing the ferry," Oguna told journalists.
He further warned against taking of close-up photos of the wreck once it was removed to under the waters, saying, the family needed respect during the trauma they are undergoing.
The families of Marian Kighenda and her daughter who perished are still undergoing counselling.
Oguna did not confirm if two bodies are still inside the car, maintaining he could comment on the car.