Affair with tycoon's daughter lands poor varsity student in jail in wildlife trophy scandal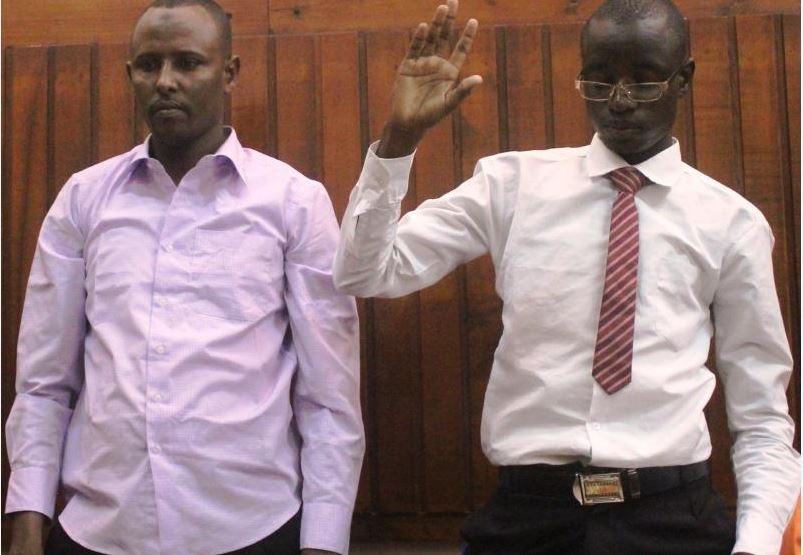 A university student charged with handling wildlife trophies without a permit has claimed that he was set up.
Japhet Bakari told Chief Magistrate Edna Nyaloti that he was been punished by a local tycoon who had warned him not to date his daughter.
"I suspect that I was framed by the father of my girlfriend because he did not approve of my relationship with his daughter, who is a fifth-year medical student at Moi University where I am also pursuing my Bachelor of Arts," said Bakari.
The suspect is a second-year student at the institution.
Bakari told the court yesterday that the tycoon had threatened to see him 'rot in jail' if he did not keep away from the medical student.
"They told her to leave me alone because I come from a poor family and they are rich," he said.
Bakari was charged alongside Ibrahim Samson Ali for dealing and being in possession of nine pieces of wildlife trophies weighing 8.5 kilogrammes and with a street value of Sh850,000.
The two had denied the charges and were released on a Sh10 million bond.
Bakari pleaded with the court to review his bond to Sh100,000, saying that he was under the care of his grandmother who could not afford the stiff bond terms.
Poor family
"I come from a poor family and I am being sponsored by a missionary church," he said, adding that he could not even afford to hire a lawyer.
He told Ms Nyaloti that if the bond amount was lowered, his university friends would help him raise the money.
Bakari narrated how his girlfriend had convinced him not to end their relationship after he took her father's threats seriously.
"I have talked to my girlfriend and she has instructed me to ask the court to allow her come to court and reveal what happened because she was present on the day I was arrested."
The student accused police officers of engaging in a cover-up.
"Your honour, the police who are witnesses in this case, know who the owner of the cargo is but are reluctant to tell the court," said Bakari.
The magistrate advised Bakari to preserve his girlfriend as his witness for when he will be put on his defense.