Widow denies claims of poisoning tycoon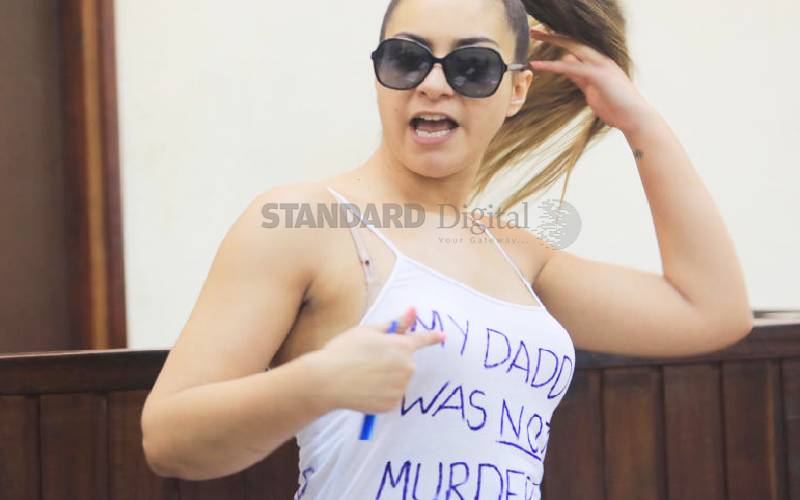 A widow has denied claims that she poisoned her husband Roy Harry Veevers, a British tycoon, to prevent him from marrying another woman.
Azra Praveen Din told a Mombasa court the woman alleged to have been her husband's lover was a family friend, and was very close to her daughter Hellen Veevers.
Praveen disputed claims that she had a frosty relationship with her husband before his death.
She said her husband used to give her Sh500,000 per month. He died on Valentine's Day six years ago.
Praveen, who described her husband as a loving man, said they lived happily before his death.
She was testifying in an inquest into Veevers' death.
She and her daughters Hellen and Alexandra were initially accused of Harry's murder, but the State rolled this back and instituted an inquest.
She dismissed claims by her step-sons Richard Veevers and Philip Veevers, from Harry's first marriage to Briton Florence Marvis, that she killed Veevers by poisoning him, insisting the husband died a natural death.
"My husband died from heart attack after falling sick the whole day on February 14, 2013, at our house in Nyali," said Praveen
Praveen said this while testifying in the inquest before Mombasa Senior Principal Magistrate Charles Ndegwa.
Praveen told the court that she married Harry in 1977 at Diani in Kwale County under Islamic law, which was witnessed by her friend Lily Khan.
Philip, in his earlier testimony four years ago, told the court his father died from poisoning and that was why some parts of the body were pink.
Philip, a soldier, insisted that being an expert in the medical field in the army, the symptoms he saw on the body of his father in the mortuary were proof he had died from poisoning.
Praveen also denied claims that she burnt her husband's documents to conceal some information about his property.
The widow also denied claims her husband was foaming at the mouth when Dr Salim Omar went to her house to confirm her husband's death.
The magistrate adjourned the inquest to February 24, 2020, when Government Pathologist Johansen Oduor will give his evidence on the postmortem he performed after the body was exhumed.