Two judges blocked from Sh2b Watamu hotel case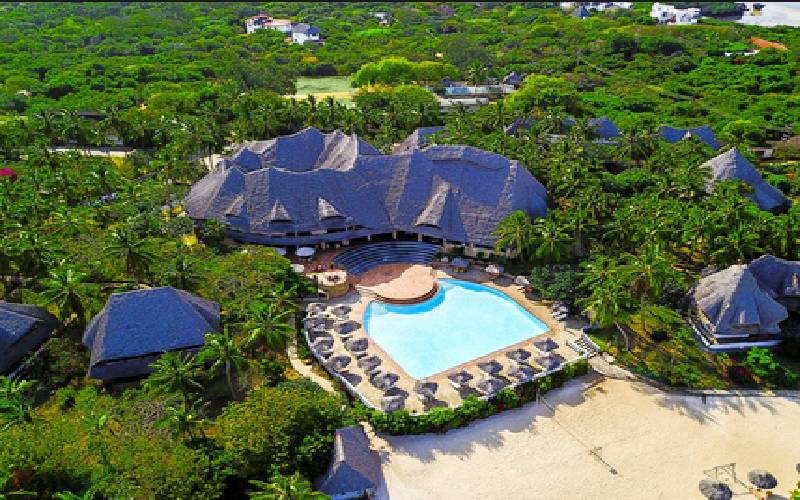 The Court of Appeal in Malindi has stopped two judges from hearing a protracted ownership case over a Sh2 billion five-star hotel in Watamu.
The court held that the two High Court judges in Mombasa did not settle questions about their jurisdiction to preside in the matter when they handled the dispute in the past.
This matter has been handled by several judges in the past. Lawyers had argued that after the matter was settled at one stage by the Court of Appeal, lower courts had no capacity or jurisdiction to reopen it.
Yesterday, three appellate judges ruled that Justice PJ Otieno and Lady Justice Dorah Chepkwony had failed to determine if they had jurisdiction to hear and determine the matter involving ownership of Temple Point Resort, formerly Salama Beach Hotel, when they presided in the matter.
The hotel's former Italian regional director Stephano Uccelli, and former assistant accountant and managing director Issac Rodrot Mwaura, are fighting for ownership with a German investor, Hans Juergen Langer and his wife Zahra Langer.
Last year
Last year Justice Chepkwony allowed Temple Point Resort to join the court case after the matter was referred to her by Justice Erick Ogolla, the presiding judge at the Mombasa law courts. Before the referral, some lawyers had opposed Justice Otieno's handling of the case on grounds that it had been settled by the Court of Appeal.
Now the Court of Appeal has ruled that Justices Chepkwony and Otieno should have settled these questions before presiding in the matter.
"We direct the hearing of the jurisdiction question be heard by any other judge excluding Hon Justice Dorah Chepkwony and Hon Justice PJ Otieno," ruled Justices RN Nambuye, J Mohammed and Otieno Odek.
After Justice Chepkwony allowed Temple Point Resort Limited to join the suit on October 19, last year, Rodrot, through his lawyer Joseph Munyithia, argued that Salama Beach Hotel and Temple Point Resort Limited were the same entities and therefore should not be allowed to join the suit as an interested party.
The High Court decision was set aside by the appellate judges.
"The learned judge erred in law in determining the application for joinder before determining the jurisdiction issue. For that reason, we set aside in entirety the ruling and order made in October 19 2018," said the appellate judges.