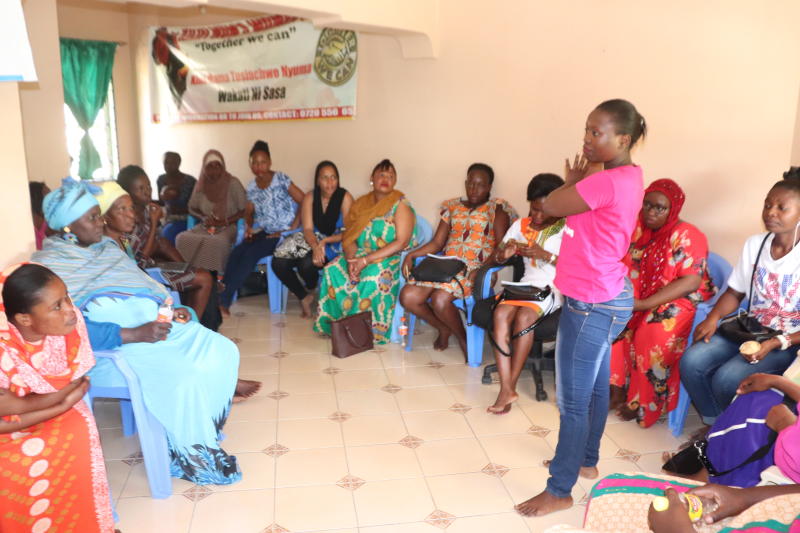 It is 5am and Ramadhan Kadeng is already up and about, his motorbike roaring on the road as he ferries customers, one after another, to their destination.
Several kilometres away at the beaches of the Indian Ocean, a boat is docking.
Hamisi Gadamu and his fellow fishermen are rushing to haul their nets with the catch of the night, as fish mongers haggle for best prices.
Although kilometres apart and engaged in different activities, Kadeng and Gadamu are connected by a gloomy reality, one that adversely affects both their trades.
Endless trouble
Read More
Boda boda operators and fishermen, in places such as Kilifi County where these two ply their trades, and indeed the rest of the country, have been condemned as perpetrators of sexual abuse and teenage pregnancy.
They have been accused of targeting schoolgirls and taking advantage of underage sex that eventually lead to school dropouts.
Kadeng admits that some of his colleagues are culpable, but he wonders why they are not a target in finding a solution to this expectantly endless trouble.
"Everybody always points a finger at us. It is now time to set our record clean in Kilifi and the whole nation. We will sensitise other boda boda operators on protecting our children," he says.
Bernard Sunday, also a boda boda operator, says the solution to teenage pregnancy lies in sensitising not only the girls but also the perceived perpetrators.
"Most of us may not be aware of the legal consequences of having sex with a minor. They think that as long as they use condoms to prevent unwanted pregnancy, then it is okay to indulge," says Sunday.
Gadamu says they have taken the matter into their own hands. With the help of the Organisation of African Youth (AOY), a community-based advocacy organisation, various groups of fishermen, boda boda operators, women and youth meet periodically to discuss adolescent sexual reproductive health.
"We have several beach management units and fishermen groups from different areas around the county. This is the right time to sensitise them on the menace and how to protect our girls," he says.
Gadamu says they will also involve fishermen who come from other counties. Those who refuse to play ball and are caught preying on girls will be immediately reported to the police.
Data from the Ministry of Health's District Health Information System (DHIS) paint a grim picture of teenage pregnancy, where an estimated 378,497 girls between the ages of 10-19 were found pregnant in health facilities across 47 counties, between July 2016 and June 2017.
Despite numerous government programmes and policies developed to tackle the menace, the result has not been nothing to write home about.
The OAY country coordinator, Michael Asudi, says the problem has persisted because potential victims have no friendly facilities and platforms to speak about their sexual reproductive health issues.
"Sometimes, the boys and girls want to speak about these sensitive issues, but there is no one to talk to. They end up plunging into problems that would have been averted through a simple face-to-face chat," says Asudi.
Healthcare givers
He recommends establishment of facilities and training of healthcare givers who only focus on the needs of adolescents, right from community dispensaries up to level five hospitals.
"You cannot come up with policies to solve problems affecting us without involving us.
"The government and policy makers and implementors need to involve the youth in every step to make sure the solutions proposed are sound."
Apart from meeting various groups in different counties to educate them about reproductive health of the youth, OAY has also had caravans in Kajiado, Machakos, Nairobi, Kiambu, Kirinyaga and Nyeri.
Kilifi County Department of Children Services agrees that both boys and girls need to be involved in solving the teenage pregnancy menace.
"They need to be educated," says County Director of Children Services George Migosi.
But for now, women in Kilifi insist they will not sit and watch as their children ruin their future due to unwanted pregnancy.