Kato Coast trains 140 driver guides in skill upgrading exercise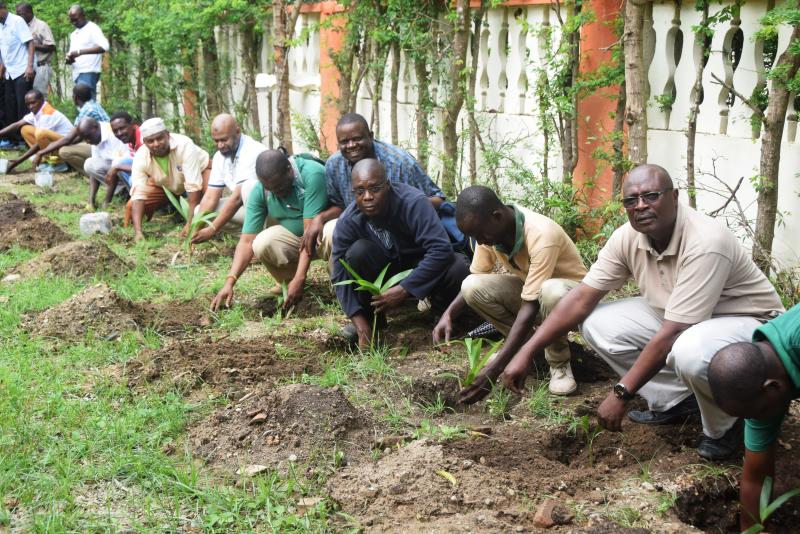 The Kenya Association of Tour Operators (Kato) Coast branch has successfully conducted mandatory two-day training to upgrade skills for practising driver-guides.
The event that brought together 140 driver guides was aimed at ensuring that driver guides comply and satisfy the constantly growing demands of tourists in Kenya today.
Out of the total, 5 were ladies.
Speaking at the closure of the event held at the Indiana Beach Hotel, Mombasa Kato Coast branch chairman, Mr Ishpal Singh Oberoi said that the skills upgrading exercise is an annual undertaking that will ensure Kenya tour guides and drivers can conform to world-wide standards of driving and guiding tourists.
''Such initiatives gives us a competitive edge that we had lost against neighbouring and competing destinations,'' Oberoi who was flanked by Kato Coast Executive officer, Mr Michael Murithi said.
He added that the two day training held in close consultations with the Tourism Regulatory Authority (TRA) and the Kenya Wildlife Service (KWS) was followed by a written examination where drivers were expected to attain at least 60 per cent or else have to go and re-train in the next training.
He said that they plan to have the training increased to 3 in a year so as to enable Kato train upto 500 driver-tour guides each year.
Participants later took part in a tree planting exercise along the Mombasa- Malindi highway. All were issued with certificates pf participation.
And in earlier remarks, Kato Kenya Chief Executive Officer, Mr Fred Kaigua said that driver guides have always been viewed as good ambassadors for the country and also for the tour companies.
''It is in this light that Kato is beginning to invest in competency improvement training to elevate service delivery of drive -guides to in order to give top range safari experience for clients,'' Kaigua stated.
He added that since the government initiated the Charter Incentive Programme (CIP) that has seen charter flights beginning to come back the destination Kenya, it is the best time to begin the refresher course just before the tourism peak season and going forward make it a cyclic training for those involved in the tour business.