Kilifi spent Sh3.4b on illegal assets: Auditor General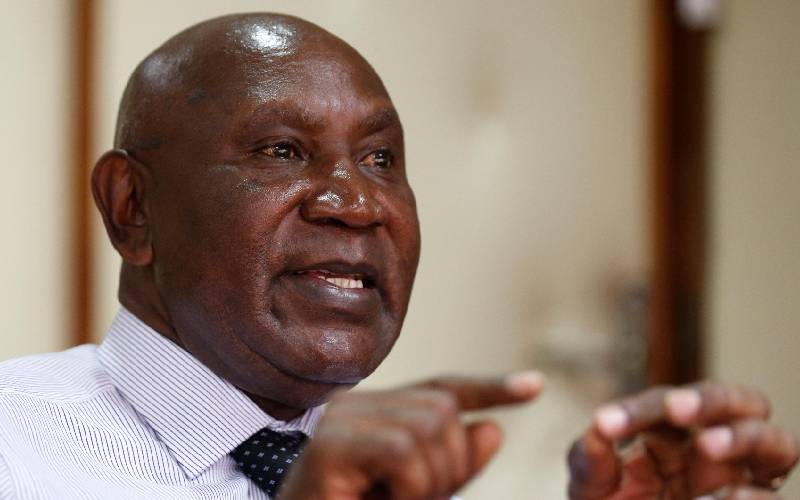 The Auditor General has questioned the process the Kilifi county government used to acquire Sh3.4 billion worth of assets in the 2017/18 financial year.
In a report, Auditor General Edward Ouko (pictured) says most of the assets were acquired through illegal deals and paid for even before the tender process for their acquisition was completed.
The report also asserts that the county spent Sh0.6 billion on incomplete or non-existent projects.
Dr Ouko explains that the county government claims to have spent Sh749,162,636 for building constructions, yet their is no proof that contracts were signed for the construction.
Also some of the companies that the county alleges to have contracted did not have requisite tender documents such as tax compliance certificates.
Specifically, the report questions the payment of Sh7.9 million for the construction of Aza-Moyo Social Hall.
"The county procured works for the construction of a social hall at Aza-Moyo for Sh11, 995, 659.76….the letter for notification of award was issued on November 18, 2016, yet the contract agreement was signed on July 10 2017 almost eight months later," states the audit.
Ouko also states that the procurement of agro-chemicals by the county in the year under review was in breach of the law.
The firm that won the tender did not submit a valid tax compliance certificate.
The county procured agro-chemicals including certified seeds and breeding stock worth Sh66.7 million. Using the same amount, it also procured live animals.
"Included in this figure is an amount of Sh7,544,700 for the supply and delivery of agro-chemicals. However a review of the successful tender bidding documents showed that a valid tax compliance certificate was not attached there in," said Ouko.
Another project in question is the Sh750 million Mtwapa Water Scheme. In this scheme, the auditor says it could not be ascertained how the construction of Sh1.2 million water kiosks was carried out, given that the kiosks were not part of the scheme.
Ouko also reveals that in April 2018, the Executive illegally spent about Sh2.7 million on MCAs allowances for attending a devolution conference in Kakamega.
"No satisfactory explanation was offered as to why the county executive paid for the MCAs allowances yet the county assembly has its own budget to finance local travel," Ouko said.
But yesterday, MCAs defended the county government, claiming that the report contains unproven claims.
Led by assembly chief whip Alphonce Mwayaa (Kayafungo), the MCAs brushed off the statements as mere allegations that needed to be investigated.
"These are not statements of fact. We demand deeper investigations. Let those found culpable carry their own cross," said Mr Mwayaa.