Row erupts between Methodist church leaders and followers over desecrated Kilifi tombs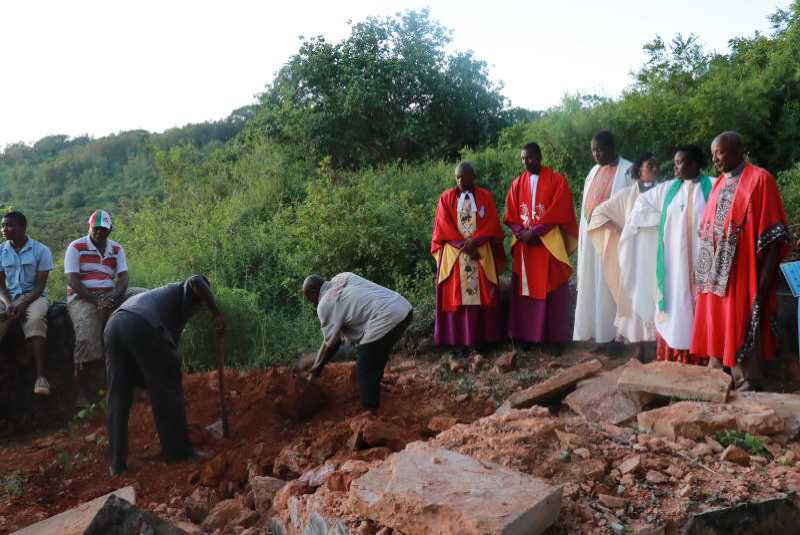 The revelation that a pioneer missionary's remains were exhumed has ignited a row among top priests and members of the Methodist Church at the Coast.
The row was sparked on Monday when Kilifi Methodist Church's synod, Bishop Peter Karisa, threatened to take action against church members who raised the alarm after the desecration of the grave by vandals who took away the Reverend Edmund Butterworth's remains, including the skull.
Bishop Karisa accused church members, including Titus Mkangi, of breaking news about the desecration of the grave.
Butterworth was buried at the Ribe Methodist Mission in Kilifi over a century ago.
The bishop accused Mkangi and his group of usurping the role of church spokesman but agreed the grave was dug up.
Mkangi said the church leaders were to blame for having not come up with measures to ensure security of the graveyard where 11 first Methodist missionaries were buried.
He said the first Methodist Church in East Africa built by Rev Butterworth was never preserved, as was the case with the first Anglican Church, which was built by Dr Ludwig Krapf in 1844.
But Karisa, in his address to the church congregation, which assembled at the graveyard on Monday during the reburial of parts of the remains that had been dug out by the vandals on November 9, warned church members against talking to the Press about matters touching on the church.
"The church is planning to build a museum and a prayer centre in the place. The money has already been allocated to the project and it will start soon," said Bishop Karisa.
Mkangi, in response, regretted the utterance of the bishop, saying the graveyard had been neglected because nobody cared.
"I am the one who worked hard for the conservation of the site when I was an MCA. I prepared a signboard with the list of the names of the missionaries," he said.
Mkangi insisted that the church leaders were informed immediately after the incident and wondered why the local church leaders did not take action until the media broke the news.
Other church members asked the Government to take over the graveyard and put the site under the National Museum.
Mombasa Church synod Bishop Benjamin Simba asked the Government to speed up investigation into vandalism and called for unity among the church members.