Court told "'police" used car fake number plates to kidnap missing teen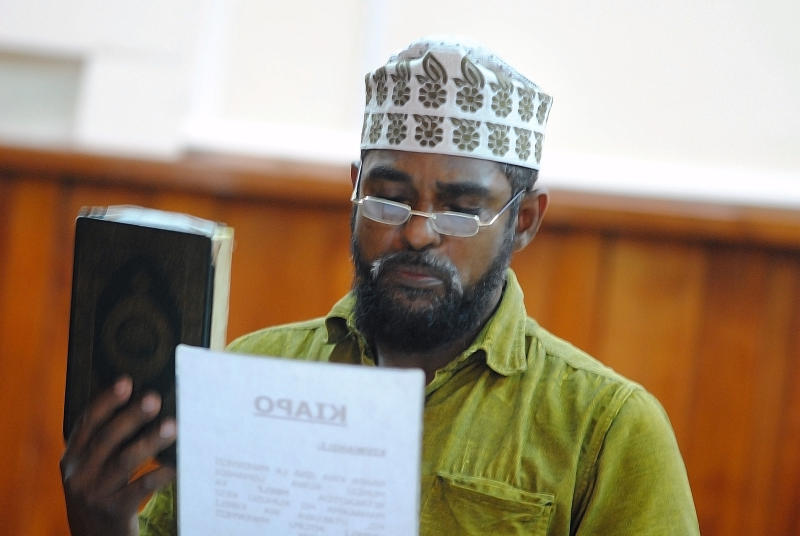 The father of a missing teenager has told court that the number plate of a car used to kidnap his son belonged to a matatu in Bungoma County.
Husni Mubarak Bakari has been missing since May 25 this year after he was reportedly snatched by four armed men from a Mombasa suburb, in broad daylight, and bundled into a car.
The 18-year-old boy's family has sued the State, saying it should produce him or disclose his whereabouts. However, police have denied arresting or holding Husni.
Yesterday, Husni's father, Mbarak Khalid Bakari, while testifying before the High Court in Mombasa said four men, who identified themselves as police officers with orders to arrest Husni, forced his son into a Toyota Fielder.
A vehicle search report by police indicates the number plate KCP 254W placed on the Toyota Fielder, was fake and belonged to a matatu operating in Bungoma.
Bakari told Justice Eric Ogola his son and nephew Harun Abdalla Khalid witnessed Husni being bundled into the Toyota Fielder.
He said the Fielder had been parked at Saphire Hotel for over three hours waiting for Husni to come out of the mosque.
He said County Commander Johnston Ipara informed him that his son's phone had been located in Mayungu, Malindi.