DDP want Chinese SGR manager denied bail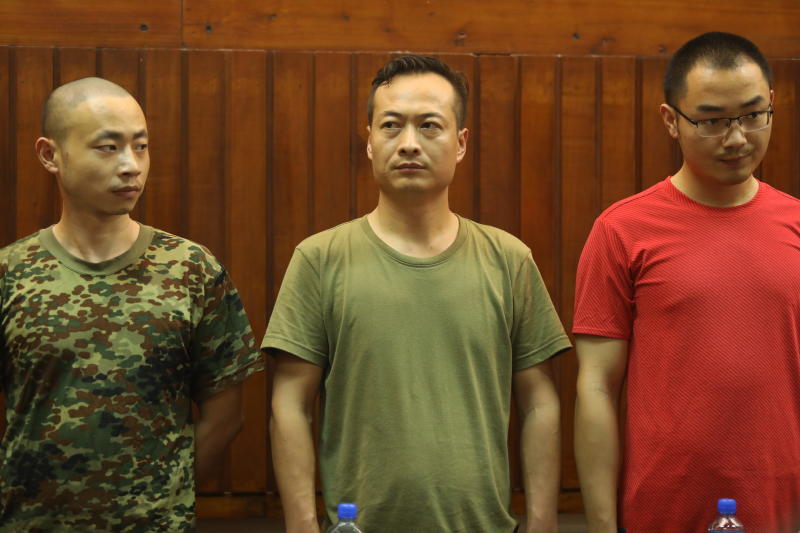 Chinese nationals accused of bribing investigators to influence probe into ticketing scandal at SGR.
Prosecutors want three Chinese facing corruption charges in Mombasa denied bail, arguing that they are a flight risk.
State lawyer Nelson Igonga yesterday asked Chief Magistrate Julius Nang'ea to remand Li Gem, Li Xiaaowu and Sun Xin at Shimo La Tewa Prison during their trial as they may jump bail if released.
"The three accused persons are Chinese nationals who have no fixed aboard. In the event they are sacked from their jobs as we are aware they can be sacked, they will disappear and yet we have no extradition agreement for them to be brought back to Kenya in case they flee," said Mr Igonga.
The three are employees of China Road and Bridge Corporation and are attached to the standard gauge railway Mombasa terminus.
They are accused of bribing Inspector Andrew Warui, and other investigators, with Sh700,000 to influence investigations in their favour in connection to the SGR ticketing scandal.
Ticketing scandal
The prosecution said they committed the offence on November 22, 2018. Sun Xin, a translator, faced a separate charge of bribing the investigators with Sh200,000 as inducement to influence investigation in their favour.
The three were arrested last Friday by Ethics and Anti-Corruption Commission (EACC) officers.
Two Kenya Railway Corporation employees have been charged over the ticketing scandal.
Yesterday, Igonga told the court that the three could interfere with witnesses if released on bail, adding that one of them had already done so with a female witness.
Prosecutor Jamii Yemina said SGR was a flag ship project under Vision 2030 with immense public interest.
"The nature and gravity of the offence committed is against the citizens who (are) paying tax and (are) expecting returns from the project," said Jami.
"It will be prejudicial to release the accused as the Government tries to get to the bottom of what is happening at the SGR."
But defence lawyer Nelson Sitonik dismissed claims that his clients were a flight risk, arguing that they had already surrendered their passports to EACC. "Do not rely on speculation to deny my clients bond over claims they will interfere with witnesses," said Mr Sitonik.
They were detained until Friday when the court will rule on their bail application.