EACC probes top port manager over Sh241 million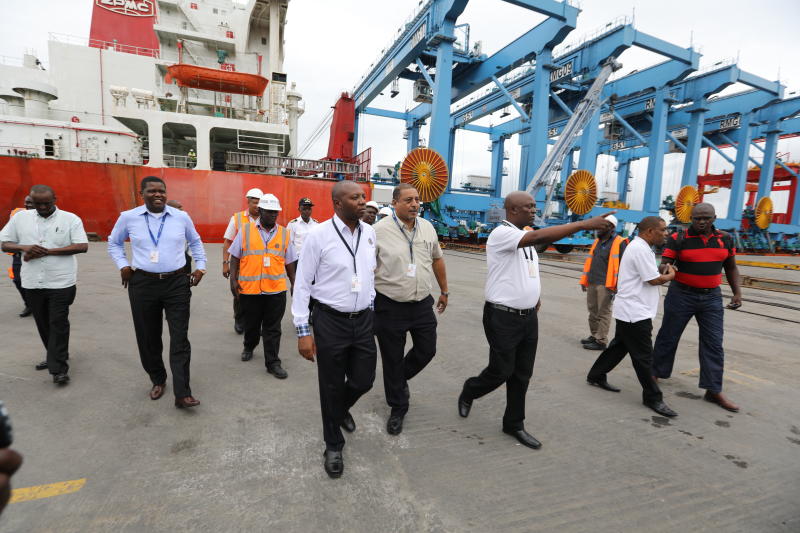 Panic has gripped the Kenya Ports Authority (KPA) after anti-graft detectives raided the house of a top manager under probe over alleged siphoning of hundreds of millions of shillings from the authority to a private company.
The Ethics and Anti-Corruption Commission (EACC) said they were probing claims that colossal sums of money running into Sh241 million were moved from KPA's accounts to firms run by people close to Patrick Wambugu Nyoike, being payment for unknown purposes.
The money was allegedly wired from KPA to these private accounts between October 2014 and March 2017.
Mr Nyoike, a general manager at KPA, is among port officials asked to step aside earlier this year after a government directive pending a lifestyle audit.
The EACC detectives raided his Nyali house on November 8 and 9 and carted away several documents.
They also raided Nyali Capitol Company on the fifth floor of Furaha Plaza and seized documents. Detectives believe the company is run by people close to Nyoike.
According to EACC, Nyoike amassed massive wealth between October 2014 and March last year.
In an affidavit sworn by EACC lawyers and investigators, they are investigating the source of the funds and any link with suspected corrupt practices.
The documents seized include copies of KPA Local Purchase Orders (LPOs), commitment letters from the authority, repayment of loan agreements between businessmen with tenders to supply goods to KPA and Nyali Capitol Company.
The detectives descended on the two premises after EACC lawyer Fatuma Abdulrahim obtained a search warrant from the court. Ms Abdulrahim said preliminary investigations showed that Nyoike had "accumulated colossal sums of money and assets" whose source was suspicious.
KPA Procurement and Supplies Manager Tony Nyamincha, who was asked to step aside during the lifestyle audit alongside Nyoike, has already reported back to work after being cleared.
Lifestyle audit
Fatuma said EACC was undertaking a lifestyle audit to establish the source of his wealth after they got intelligence that he had accumulated massive wealth, cash and assets.
EACC's actions have sent shivers among KPA workers, some of whom have been asked to record statements over misuse of company funds.
The commission is also investigating some KPA bank accounts where some employees are suspected to have dipped their hands in the till.
Following the raid on Nyoike's home, EACC detectives prepared an inventory which they filed before Chief Magistrate Evans Makori.
In a sworn statement, EACC Forensic Investigator Elias Kipyego presented the inventory of what they had seized before Makori, who certified them as legal documents that can be used as evidence.
Among the documents retrieved from Nyali Capitol are contracts between KPA and companies which had won tenders from the port authority.
Other documents seized from Nyoike's house and Nyali Capitol include KPA local purchase orders (LPO) for companies owned by some senior politicians in the region. Others are loan application forms for companies seeking funds from Nyali Capitol to finance tenders they had won at KPA.
Minutes of a Nyali Capitol meeting held on September 19, 2016, were also seized. The forensic investigator claimed they conducted the raid to get hold of documents showing that Nyoike irregularly and illegally benefited from irregular payments.