Q and A with Taita Taveta Governor Granton Samboja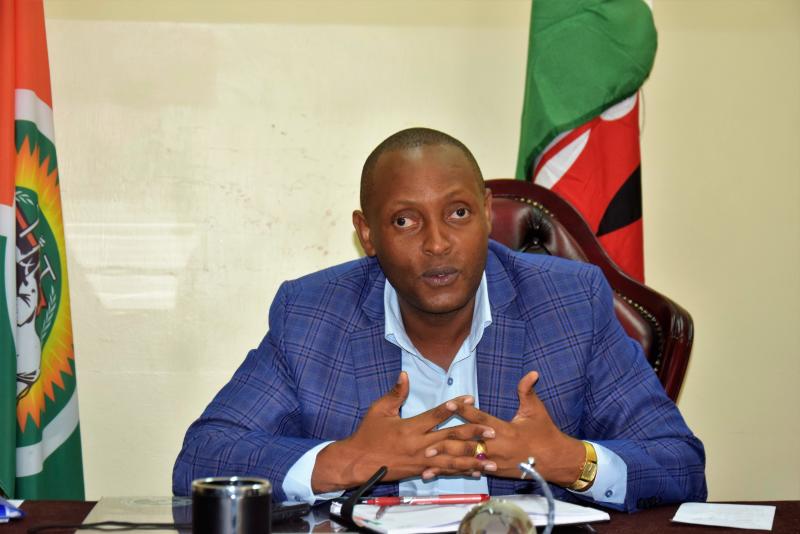 Taita Taveta Governor Granton Samboja has been at loggerheads with his colleagues from Makueni and Kwale counties after he recently launched an attempt to take over two key townships in the two counties. In an interview with writer Benard Sanga, the county chief explains why he made the controversial move.
What is the basis of Taita Taveta's border disputes with its neighbours?
The border disputes pitting us against Makueni and Kwale have been there for decades. The people of Taita Taveta have been seeking a permanent solution. The simmering tensions between people who have been living together as family for many years necessitated my administration's move to establish a national conversation around this matter. Despite consultations with my Kwale counterpart, nothing has moved to end the row. We have consulted with Makueni and have set a meeting for the first week of September.
Have you ever written to the Independent Electoral and Boundaries Commission, the only body mandated to redraw boundaries; and if so what was the response?
The County Boundaries Bill 2017, which seeks to put to an end the perennial disputes over boundaries, is a subject of parliamentary debate at the moment. This has, however, not stopped us from asking the pertinent question of boundary disputes pitting us against Makueni and Kwale counties.
Why did the Deputy President get involved in the boundary dispute?
As you may be aware, the Constitution is clear on the relationship that exists between county governments and the national government. It was on the basis of this relationship that the two counties involved the Presidency.
What did you agree with the Deputy President?
There are plans to have more consultative meetings between us and Makueni and Kwale counties.
What are your views on the Coast-centric political party initiative spearheaded by some Kilifi and Mombasa leaders?
Any political move that will see the coastal population, which has been marginalised for decades, find their rightful place on the Kenyan map is welcome. We have had consultative forums as leaders and governors from the coastal region with one agenda on the table: A united coastal population.
Taita Taveta is among counties where land ownership is a serious problem and where locals have been dispossessed by 'outsider' ranchers. What is your administration doing to address this problem?
Land is an emotive issue not only in my county but across the country. My government is currently working on a ranching policy paper that has already been tabled before Cabinet for deliberation. Unlike in the past where decisions were made based on political emotions, my administration wants to anchor a permanent solution to ranching in law.
Are you satisfied with the formula for sharing revenue from the tourism sector between the national and county governments?
We have not received a single penny from the national government from the tourism sector. Tsavo East and West parks takes up 60 per cent of our land. For the very first time, my government will start a conversation about revenue generated from tourism. This is a discussion we must have, just like Mombasa County has been doing over the Kenya Ports Authority.
You have launched ambitious social and economic programmes. Why now?
We inherited a poorly-managed administration but this does not mean we have not implemented many of the projects we envisioned. Most of these projects are underway, some are complete, others are in our long-term and medium-term development plans.
What do you do when you set up a task force to audit pending bills and you discover that more than half of the pending bills lack supportive and necessary paperwork? What do you do when you inherit an administration that has been so poorly run that you literally have to start from zero building up?
Your parting shot?
We are committed to delivering on our promise as a county government. My agenda as governor is development, development, development, and nothing but development for the great people of Taita Taveta.