Disputed Salaita hill belongs to former Taveta MP Criticos, says state official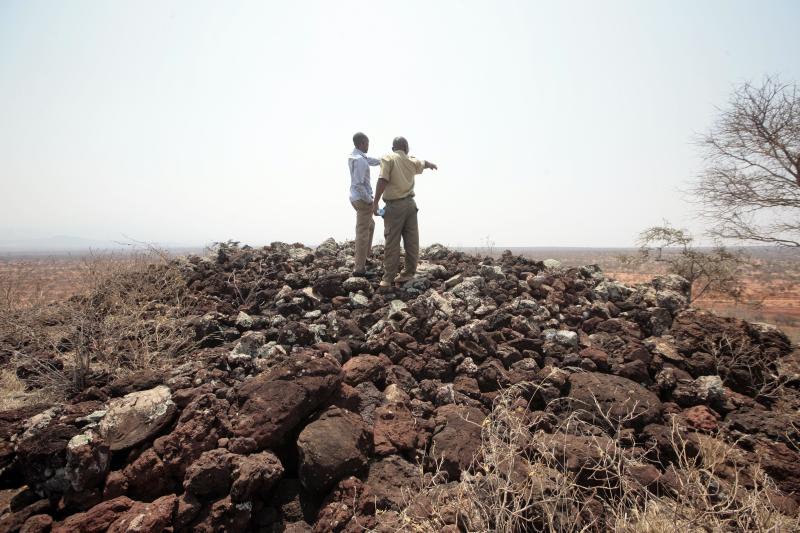 Salaita Hill, which had been declared a national monument, belongs to former Taveta MP Basil Criticos, a senior administrator has said.
Taveta Deputy County Commissioner Stanley Kamande confirmed yesterday that the former MP had a title deed for the hill.
"Its declaration as a national monument does not mean that the facility has been taken away from the former legislator," said Mr Kamande.
Former Culture and Arts Cabinet Secretary Hassan Wario had declared the hill a monument.
Other features Mr Wario declared monuments were the First Old District Commissioner's House in Taveta sub-county, Taveta ACK Holy Trinity Church Mahoo, Mahoo Pastor's Residence, Voi Commonwealth War Graves and Kenyatta Caves in Wundanyi town.
Kamande said the former legislator was not supposed to interfere with the site but protect it instead.
Defensive position
Salaita was the gateway to Taveta and Tanzania, then German East Africa. The area was occupied and made into a strong defensive position by Germans in 1914.
Speaking after a meeting with the deputy commissioner, Mr Criticos said he had fenced off the disputed hill inside his proposed Lake Jipe Wildlife Sanctuary.
"I do not want people to invade it and that is why I have fenced it - to protect it from land grabbers," he said.
He told off his critics, insisting that the 150-acre parcel belonged to him.
Criticos was responding to residents and leaders who accused him of grabbing the public utility plot.
Led by Deputy Speaker Chrispus Tondoo, County Assembly Minority Leader Ronald Sagurani, MCAs Chanzu Khamadi and Paul Mmare, the residents claimed the hill had been gazetted as a national monument and accused the former legislator of grabbing it.