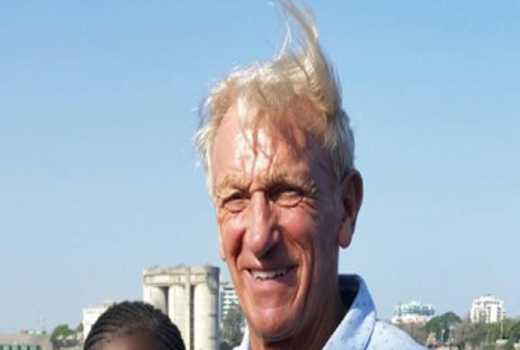 A child sex tourism syndicate is thriving in villas and homes overlooking the Indian Ocean at the Coast, Sunday Standard can reveal.
Child rights groups, hoteliers and police admit that paedophiles, especially retirees from the United Kingdom, Belgium, Italy and France, and wealthy local tourists are sexually exploiting minors with impunity.
Like most tourist resort towns across the world, the Coast has seen a rise in same-sex clubs in some isolated islands in Lamu, and a thriving homosexual prostitution industry in Malindi.
A study by doctors dealing with HIV/Aids late last year estimated that there were about 4,000 self-confessed homosexual prostitutes in Malindi.
Last Wednesday's conviction by a UK court of 72-year-old British pensioner, Keith Morris, for sexually abusing a Kenyan girl in Kilifi sparked blame game, with tourism stakeholders accusing the Tourism Police Unit (TPU) of inaction.
Read More
First win the confidence
But the TPU officials accused the tourism sector players of hiding paedophiles to protect the industry to the detriment of society.
Morris's story is similar to that of a Belgian paedophile, Perniaux Allain Robert, who died at Shimo la Tewa Prison, where he was serving a 20-year sentence for defiling a 12-year-old girl three years ago.
According to court records Robert, who died at 59, he enticed the girl's mother, Sidi Charo, with money as payment for sexually abusing the daughter. Charo was also sentenced to three years in jail for aiding the crime.
Hotel workers say pedophiles first win the confidence of the children's guardians before they reveal their intentions.
Hotel employees, beach boys and girls are used to introduce the unsuspecting parents or guardians to the foreign predators, who pass as philanthropists.
"A poor parent who has never touched even Sh1,000 is given Sh10,000, on top of shopping and other goodies. Other paedophiles even offer to pay school fees for the kids... It is a process that takes time, to win trust and confidence," said Ken Kahindi, alias Rasta, a beach boy in Diani.
Tourism industry players say child sex tourism in Kenya emerged in the early 2000s.
According to a report titled The Dark Side of the Internet for Children, over 10,000 children are trafficked to Mtwapa, a border town of Kilifi and Mombasa.
The report links the vice to poverty and economic inequality, but other analysts say corrupt police and hotel operators fuel the illegal trade.
For instance County Director for Children George Migosi says, in 2016, Kilifi County recorded 77 cases of child pregnancy, 44 cases of child marriage, 153 cases of defilement and 14 sodomy cases.
The Kenya Association of Hotelkeepers and Caterers (KAHC) executive officer, Sam Ikwaye, notes that mainstream hotels have signed a code of conduct against child sex tourism, but villas and home stays -- who are not KAHC members -- are non-compliant.
Diani TPU boss Tony Nyonge, accuses tourist hotel operators of failure to report cases of sexual exploitation of children, to protect their reputation.
On July 11, 2017, officials of a popular tourist's hotel (name withheld) in Diani reported a case where a Dutch pensioner was fondling a six-year-old girl. The 62-year-old was arrested and recorded a statement, but was later released by TPU under unclear circumstances.
In Kilifi, Mr Migosi notes that child sexual offences account for 80 per cent of cases reported in 2016.
Despite efforts by State agencies, like the June 2006 raid by then Tourism Minister Morris Dzoro on hotels suspected to condone the vice, it continues unabated.
Mr Dzoro raided a hotel in North Coast after media reports indicated that the facility was hosting paedophiles, who were spotted fondling a naked 9-year-old girl. None of them was arrested, but the hotel owners were charged with operating without a licence.
The government has enacted 14 laws and signed related international conventions, including that on the Rights of the Child to curb sexual offences.
"In 2002, Parliament enacted the Children's Act; in July 2006, it passed the Sexual offences Act, among other laws. This has not tamed the vice," says Mr Ikwaye.
On May 12, 2014, police and national government officials announced that six orphanages and child rescue centres in Kilifi had been placed under investigation for promoting child sex abuse and labour.
A children rights officer told Sunday Standard then they were investigating institution administrators in Watamu, Kilifi, Mtwapa and Kikambala for allegedly exposing young girls to prostitution with Western tourists.
Then Kilifi County Commissioner Erastus Ekidor set up a committee to investigate the allegations. The results have however never been made public.
Went unreported
During the World Orphans Day commemoration at Mnarani in Kilifi in 2014, the County Children director Paul Kisavi warned that acts of child abuse would not be tolerated.
"The Government is concerned about the care for vulnerable children especially the orphaned children," warned Mr Kisavi.
Child rights groups say sexual abuse of a 13-year-old girl went unreported for two years, because her mother was deriving financial gain which was only exposed on July 18 when a suspicious neighbour raised the alarm with local activists.
Sexual exploitation of underage girls and boys, according to Shanzu residents, is rampant at the Coast.
In the wake of the arrest of Robert, then area chief Rabia Maneno said parents were not reporting cases of sexual exploitation of children.
"Parents are a let-down, they know that these heinous acts happen to their children but because of poverty and greed, they just leave the sexual predators to abuse the young girls," she lamented.