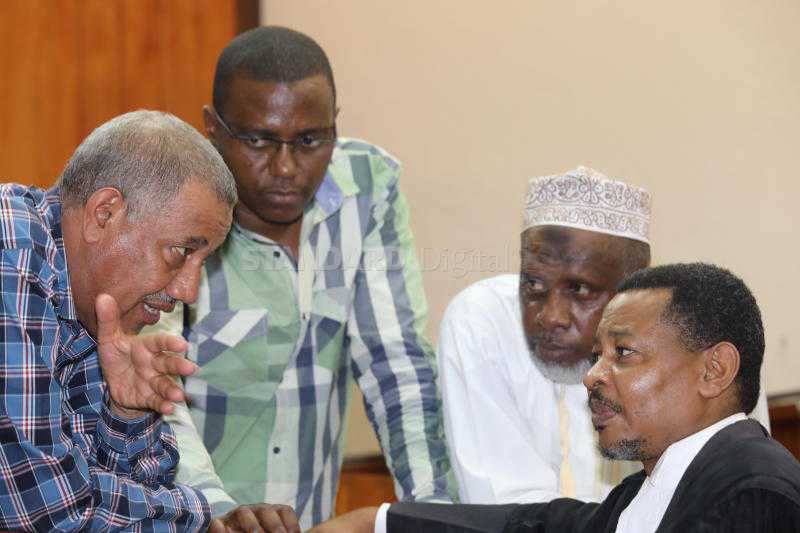 Former governor Issa Timamy has applied to have his appeal transferred to Nairobi after his lead counsel fell ill.
Mr Timamy is appealing against the decision by Justice Dorah Chepkwony to uphold Governor Yasin Twaha's election victory.
Lead counsel
Through his lawyer Yusuf Abubakar, Timamy on Wednesday told the Court of Appeal in Mombasa that he wanted to have the case moved to Nairobi where the lead counsel, Pheroze Nowrojee, could seek medical attention and still attend court.
"I am aware my learned senior has written to the president of the Court of Appeal, the registrar and the appeal court in Mombasa seeking to have the appeal transferred to Nairobi because of his health condition that cannot allow him to travel long distances," said Mr Abubakar.
The court is expected to give a decision on May 10, after both parties file formal submissions for a transfer.
In his appeal, Timamy argued that the judge erred in her decision to declare Mr Twaha and his deputy Abdulhakim Aboud Bwana victors in last year's elections.
He said the judge erred in law by failing to find that the results of the governor's election results from Lamu East constituency were not openly or accurately tallied, collected and promptly announced.
Minor errors
He further argued that the judge erred in deciding that the scrutiny of forms 37A from Lamu East constituency revealed very minor errors in very few aspects, which did not affect the outcome of the election.
The petition also said the judge erred in law by failing to evaluate the evidence tendered in court with regard to the manner results for the election were tallied, collated and announced.
"The learned judge misdirected herself on the legal and evidential burden of proof and thereby made erroneous findings and conclusions, and reached a wrong decision in dismissing the petition," said Timamy's lawyer.