Woman held in police cells for throwing baby in church latrine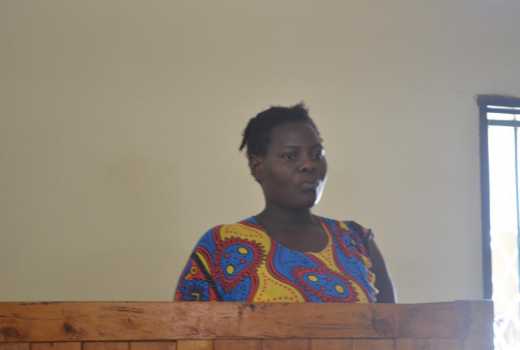 Police in Kilifi are holding a 27-year-old woman from Wesa village in Ngerenya location in Kilifi North Sub County after she attempted to kill her baby boy on Good Friday.
The woman threw the newborn in a church pit latrine.
Kilifi Resident Magistrate Leah Juma allowed the police to detain the accused, Beatrice Kabibi for five days to allow them complete their investigations.
Corporal Clara Bingo told the Court that the accused gave birth on, April 30 and later threw the baby in a pit latrine.
The child was rescued by Good Samaritans and admitted at the Kilifi County hospital.
According to eye witness who did not want to be identified said the whistle blower went to the church latrine and heard a baby crying in the toilet and he immediately alerted the public who moved to save the baby.
"The public came and we started to see on how we can save the baby while we wait for the County fire rescue team to come in aid. The fire team delayed and we used our own mean and we managed to remove the baby and he was taken to hospital," said the witness.
The witness said that the act was condemned by villagers.
"Everybody was angry and especially women and they started observing one another and another and they managed to get her," said the source.
It is alleged that the woman might have given birth at night and dumped the baby the same night or early in the morning.
The toilet is located 300 meters from the suspect's home but on the same land.
The suspect is a married woman and mother of three.
The case will be mentioned on April 10.