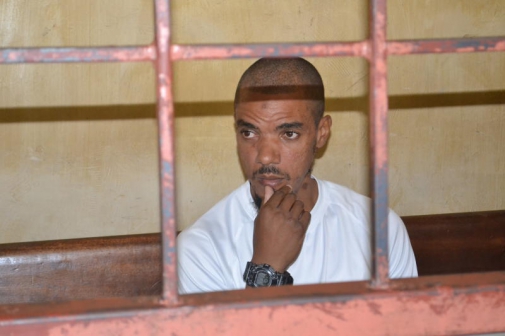 British terror suspect Jermaine Grant has, in court, implicated his co-accused Fuad Abubakar Manswab in a bomb-making claim.
On Thursay Grant claimed the room where chemicals used in making bombs were found by police on December 19, 2011 at Kisauni in Mombasa belonged to Fuad.
The two were in December 2011 charged with plotting a terror attack on Mombasa island.
Also arrested later and charged with the same crime was Warda Breik Islam - who was newly married to Grant - and Frank Ngala, a matatu driver police claim was found with Grant's cellphone.
Fuad jumped bail (Sh20 million) in 2012 and is believed to be hiding in Somalia.
Grant, 34, was Thursday testifying before Senior Principal Magistrate Joyce Gandani at Shanzu Law Courts in a case where he has denied being in possession of bomb-making chemicals.
Grant, his wife Warda and Mr Ngala, have denied the charges. Warda and Ngala are out on Sh20 million and Sh500,000 bonds respectively.
Early this year the court found they had a case to answer after the prosecution proved their case beyond reasonable doubt.
Grant and Fuad were accused of plotting to bomb hotels frequented by British and US tourists.
On Thursday, Grant, represented by lawyer Chacha Mwita, said: "(The chemicals) were found in Abubakar's room and not mine."
Grant, who was jailed for two years after he admitted being in Kenya illegally on December 20, 2011 is serving another nine years after the High court found him guilty of forgery.