How culinary tourism is becoming trendy in major destinations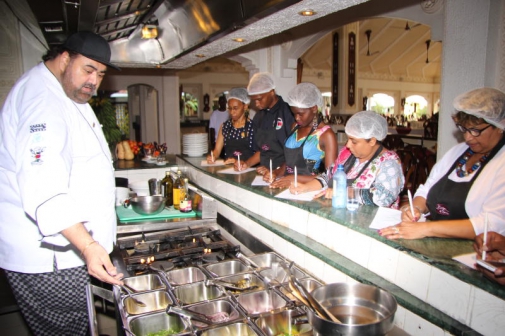 There is a new trend of tourists visiting historic or beach sites but end up engaging in culinary tourism activities.
Kenya Association of Hotelkeepers and Caterers (KAHC) observes that culinary tourism creates strong brand awareness and potential loyalties.
KAHC Coast branch Executive officer, Sam Ikwaye says, for instance, many Kenyans touring the Coast will always want to visit particular restaurants for local dishes like biriani and pilau.
"And majority of Kenyans traveling upcountry also make stopovers at Kikopey for the delicious nyama choma,'' explains Mr Ikwaye.
Culinary tourism can also mean specific food rituals and customs. This can be packaged through cultural tourism, for instance, the Kalenjin mursik and the specific tree from which the charcoal flavour is infused.
"This can be well packaged for tourists visiting to acquire running tips and link the milk to great performance of our athletes. In short through culinary tourism, we have a great opportunity to think globally while acting locally," Ikwaye says.
Ikwaye observes that almost 100 per cent of tourists dine out when traveling and this is constantly one of the top three fantastic activities that tourists engage in.
Kenyan cuisine
"Local cuisine is the priority motivating factor in choosing a destination with a bigger budget going towards food related activities,'' he said.
This ranges from gastronomic routes where tour operators arrange travel itineraries alongside food experiences, food and drink festivals, gourmet and luxury food travel which is made up of a small but very high spending niche.
Veteran Serena Beach Resort & Spa, Executive Chef Ali Khan Jamal notes that the Coastal Kenya is famous for its signature sea food cuisine owing to its proximity to the Indian Ocean.
"At the Serena, we are synonymous with mainly Swahili and Kenyan cuisine and over time have perfected our art of food preparation, presentation to loyal clientele who have been frequenting our resort,'' Chef Jamal told The Weekend Business in an interview.
Kenya Tourism Board has been spearheading the promotion of culinary tourism when it launched the Chefs Delight Award.
Kenya' culinary tourism segment is gaining momentum.
KTB anticipates that the new tourism portfolio is set to put Kenya in a global map and among the countries known for their local cuisine such as India, China and Thailand.