How will new union shape Coast politics?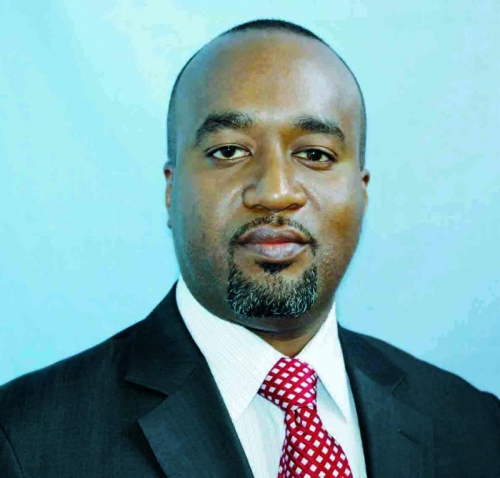 Mombasa, Kenya: Opinion among Coast leaders is divided over the role of the Jumuiya ya Kaunti za Pwani (JKP) or Commonwealth of Coast Counties (CCC) in the region's politics. JKP or CCC has dominated local political debates since its formation last year. JKP has signed agreements with leaders and institutions like universities, and attracted the support of all the six Coast governors and most elected leaders.
But critics see the hand of an influential politician in the rise of JKP/CCC following recent declarations against opponents of the outfit that proponents insist was created to foster economic integration of the Coast region. Meanwhile, neutral voices have adapted the wait and see attitude as governors push for CCCs launch come March 28.
And some critics suspect the JKP is a new project by Mombasa-based tycoons to dominate the economy and politics of the Coast region. Governors Hassan Ali Joho of Mombasa, Salim Mvurya (Kwale), Hussein Dado (Tana River), John Mruttu (Taita Taveta) and Amson Kingi of Kilifi signed the crucial memorandum of intent (MoI) to collaborate towards implementation of the regional integration.
Mid this month, Joho warned those opposed to the commonwealth that they be replaced come the 2017 elections and critics, especially those behind Kilifi North MP Gideon Mung'aro who view themselves as the target of Joho's threa, view the integration process as a political vehicle as opposed to a development outfit aimed to unite residents of the six counties. Mung'aro and his allies have rebelled against CORD and last week, ODM MPs threatened to strip him of the chairmanship of the Coast Parliamentary Group.
Alarmed by the rise of JKP/CCC Mr Mung'aro and his team have, instead, been seeking to strengthen Coast Development Authority (CDA) by pushing national government to grant it more funds for its programme and shunned the JKP activities even as they appear as the possible losers in the new development.
Mr Dan Kazungu, Malindi MP and close ally of Mr Mung'aro, says a red flag emerged when Joho threatened elected leaders with being replaced for opposing JKP while he believes joining an integration should be voluntary.
"The Constitution allows counties to form integrations for purposes of regional development. But Joho is spoiling the soup before serving it when he threatens us with replacement unless we support JKP. It is already clear to us there are activities geared towards replacing us in the constituencies," Kazungu noted.
Kazungu describes himself as a strong supporter of integration as a member of the Parliamentary committee on integration, but claimed JKP was turning out to be dictatorial. Kwale Woman representative Zainab Chidzuga, another ally of Mr Mung'aro's says the initial intention of JKP was development and unity for Coastals, but it was being engulfed in political rhetoric.
"The threat to replace leaders who do not support Jumuiya is in bad taste and we see ourselves as targets," Chidzuga noted.
But Kinango MP Gonzi Rai (TNA) expressed support for the JKP and urged its critics to give it time as it was too early to dismiss it. Rai who is one of the longest serving MP at the Coast says Jumuiya could turn out to be a strong development bloc if leaders remained true to the initial agenda and united the people.
"Jumuiya is a vehicle that has potential to transform the Coastal counties in a strong development bloc," Rai cautioned.
Prof Morris Mbondenyi, dean Africa Nazarene University Law School and a Coast resident, warned that JKP can succeed only if leaders take it more seriously and their motives remain clear.
He said the challenge was that the initiative came up at a time when there was talk about the formation of a coast party and ODM appeared to be losing grip in the region.
In a recent interview, the don also said that JKP leaders should clearly explain how the proposed Coast Development Bank (CDB) which they seek to form will help the ordinary mwananchi.
Last week, an MP questioned if county governments will be asked to donate money to start it off saying such a move would be illegal.
Prof Mbondenyi also challenged the JKP drivers to address social facets such as the Mombasa Republican Council.
"At the moment, it seems there is no political goodwill. We should ask whether we have a common political voice," Prof Mbondenyi observed.
He also noted that there were many political cards that could be pulled under the table in the name of the JKP.
"Joho has presidential ambitions for 2022 and he may use JKP as a platform for centering himself around. I, therefore, urge those looking for a political party to continue with the clarion call for it," said the don.
Prof Shaukat Abdulrazak, the Umma University Vice Chancellor and immediate former chief executive of the National Council for Science and Technology, is hopeful Coast was on the right track in addressing social economic issues.
"The JKP will be a joint vehicle for coastal counties. It will ensure the region achieves the objectives of vision 2030 and put the counties on the path to economic growth," Prof Abdulrazak said.
Profs Hamad Boga of Taita Taveta University College, Josphat Mwatela of Technical University of Mombasa, Mohamed Rajab of Pwani University and Abdulrazak are leading Coast professionals in the set up of JKP. Their universities have signed a Memorandum of Understanding with governors two weeks ago to contribute research and innovation in the JKP.
While signing the MoI in Lamu on January 17, the governors said JKP was not a political movement, but a vessel to address social and economic problems afflicting the region as a common block.
Timamy played host to the five governors who addressed a public rally at the town's Mkunguni Square in Lamu town to drum up support for the JKP formation where Mr Joho warned those opposing the proposed bloc that they risked losing their political seats. And the governors issued a road-map towards full establishment of the economic bloc this year.
On February 6, the governors are scheduled to meet Coast Members of County Assembly and County Executive Committee members to seek support for the JKP.
The JKP Bill is supposed to be ready for enactment by the six counties by February 24, and the public participation meetings in the counties take place between February 14 and March 6.
The six counties are scheduled to enact the JKP Bill on March 19, in readiness for the formal launch on March 28.
Art installation, Labyrinth, explores prison that is our life
Kuona Arts Trust Centre welcomed its year of activities last Thursday with Labyrinth, an installation art exhibition by mixed-media artist Jackie Karuti (pictured). Last year Jackie also held a successful exhibition that portrayed the fate of books and Kenyan libraries.