Residents want Sh16m to vacate land for Mama Ngina University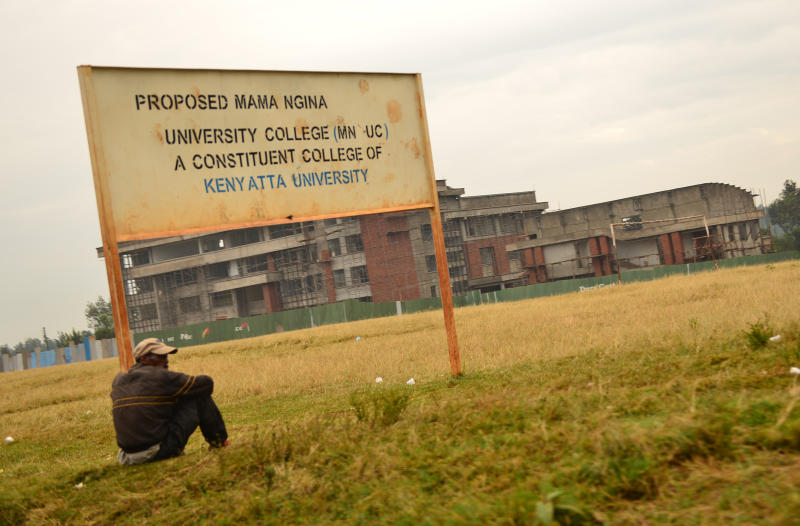 Mutomo residents are asking for Sh16 million per individual from the National Land Commission (NLC) for the land earmarked for construction of Mama Ngina University in Gatundu.
According to NLC chairperson Gershom Otachi, the commission is carrying out evaluation before the landowners are compensated.
Mutomo Land Owners Association chairman Harun Gacheru told The Standard that most of the residents are willing to be relocated to a 50-acre land near Jomo Kenyatta University of Agriculture and Technology (JKUAT) along the Juja-Gatundu road in Juja.
Most residents said the land in Juja is ideal for accommodation and development.
Business opportunities
"We have already carried out our search and identified a piece of land in Juja which will accommodate affected residents without hiccups," said Mr Gacheru.
He said the residents had proposed to NLC that they be compensated between Sh15 million and Sh16 million per person.
"By moving from this prime area, we are not only losing our land but business opportunities that come with a university, some people had already begun constructing hostels, so we are of an opinion that we should get land closer to a university which we have already spotted," added Mr Gacheru.
He said NLC had proposed Sh10 million, but Mr Otachi insisted the commission is still in the inquiries stage before proceeding to award locals.
"We have not settled on any figure yet; awards will be given in less than two months' time based on value of land," he said.
Otachi said a team of professionals is handling the final stages of awards as per the law and the commission will be fair to everyone.
"So far, we have had public participation where residents were sensitised and out team inspected the land. Now we are on the last stage, only less than 20 people have objected the move but so far so good", he said.
Spend money
Last Saturday, the residents were counseled by experts from the National Bank of Kenya on how to utilise their compensation.
Further, the residents were advised by financial planners on how best to spend the money.
The residents had earlier sued the national government for not conducting public participation before selecting their parcels for acquisition.
However, they lost a case through a court ruling delivered in February by the Environment and Lands Court sitting in Thika.
Part of the ruling read that "the residents bypassed other avenues of resolving the dispute by rushing to court seeking orders to block the university from acquiring their parcels"
In the suit, the residents wanted the acquisition of the land blocked, arguing that some of the pieces of land earmarked for the university were owned by elderly people and there were more than 100 graves.