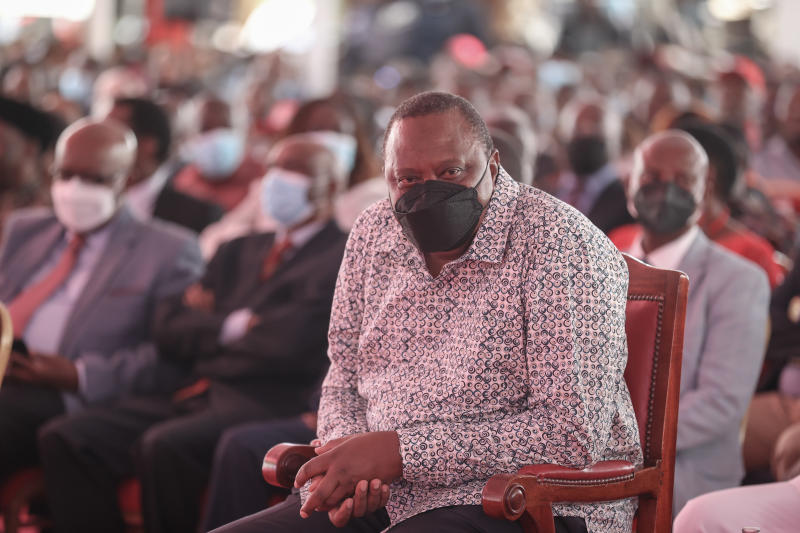 Clerics in Kiambu yesterday differed on whether the President's comment on church donation was uncalled for.
During the Sagana meeting last week, President Uhuru Kenyatta hit out at church leaders who encourage politicians to donate money acquired irregularly.
A media briefing convened by the clergy at the Kirima prayer centre in Kirigiti ended in a huff as the clerics seemed to read from different scripts.
Some members supported Uhuru while others who seemed inclined towards DP William Ruto criticised the comment on church donations.
Chaplain Gathoni Kirima said the Church seemed divided on "dirty money" in the church.
"We have thrown our weight behind our President," she said.
But in a quick rejoinder, Archbishop Peter Macharia said the church cannot differentiate between corrupt money and genuine offering. "It is the work of government agencies to investigate," he said.
Archbishop Joseph Wambugu of Mentor Church Growth Ordinations said the President should clear the air regarding his statement.
Archbishop John Wambu said church leaders who receive perceived corruption money do so in their own capacity, not as the Church.