'Jealous' 20-year-old man kills girlfriend, 27, in bar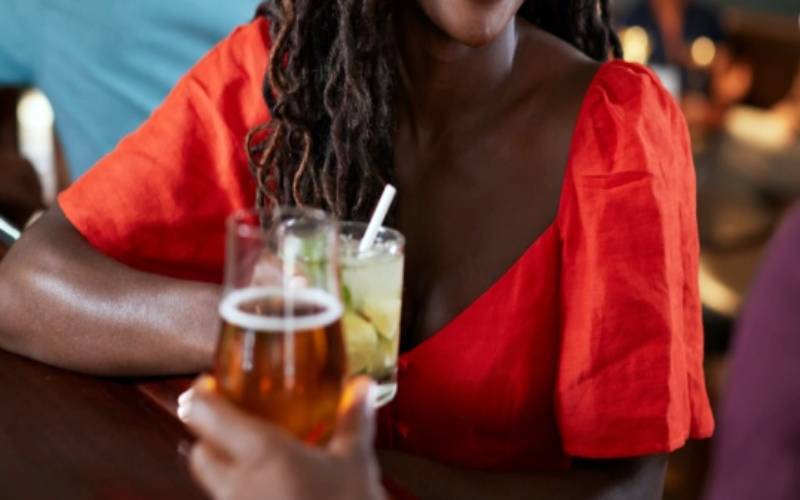 A 20-year-old man from Kangema in Murang'a County has been arrested for allegedly killing his 27-year-old girlfriend on Sunday afternoon, November 21.
Patrick Chege stabbed Millicent Wanjiru in the chest at a bar located within Kanorero Market in Muguru Ward.
Chege reportedly got angry after "finding another man caressing Wanjiru", who worked as a waitress at the entertainment joint called Liquid Cash Bar.
A confrontation between the couple ensued, leading to Chege allegedly whipping out a knife from his pocket and stabbing Wanjiru once in the chest. The victim died at the scene, police said.
The suspect thereafter fled, witnesses said.
At 4:10pm on Sunday, Chege turned himself in at the Kangema Police Station.
Murang'a DCI officer, Daniel Kandie, told The Standard that investigations into Wanjiru's death have commenced.
"The suspect is in police custody. We have recovered the weapon believed to have been used in the victim's killing. Upon completion of investigations, we'll charge him with murder," said Kandie.
Jane Mwaniki, a Kangema resident, said the age gap between Wanjiru and Chege – seven years, with Wanjiru being the elder of the two – could have contributed to the strained relationship that ended tragically.
"The suspect is young; he just completed secondary school the other year. I don't think he was mature enough to handle a relationship with a woman older than him," said Mwaniki.
Wanjiru's body was taken to Kangema Sub-County Funeral Home.